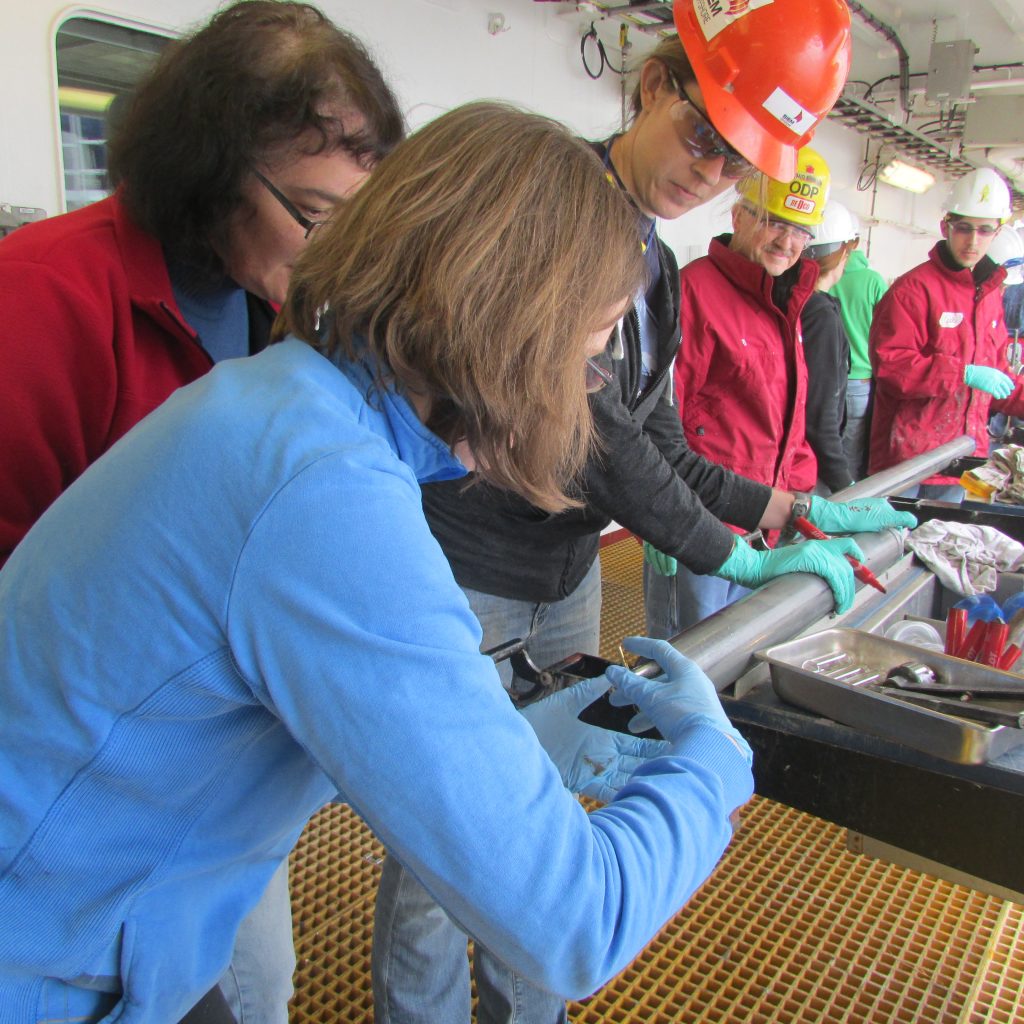 Scientist Spotlight: Erin McClymont (Geochemist)
Name: Erin McClymont
Institution: Durham University, U.K.
1. What have you studied/will you study on board the JR?
I will be looking at the gases present in the sediments, and looking to see how much organic carbon, nitrogen and carbonate are present.
2. What is your favorite thing about research at sea?
Being on the ocean.
3. Did you always want to be a scientist?
Yes- I was always curious about how things worked. This included cutting up worms to see how many pieces I could make- my Mum was not impressed!
4. Do you listen to music in your lab? What kind?
Yes-a big mix! I like Radiohead, SigurRos, REM, Elbow, Rodriguez y Gabriela: something toe tapping for working!
5. When you are not on the JR what do you do?
I work as a lecturer (Associate Professor) in the Geography department in Durham, U.K.
6. What would your power be if you were a superhero?
To fly
7. Draw your favorite core/microfossil/rock:
See attached picture of a "chemical fossil!"