Sign of the times – with quick teacher activity
Before joining the JOIDES Resolution, I had never slept on a ship before or spent longer than about 6 hours on one. And one of the most noticeable things when I came on board were the signs…there are hundreds of signs everywhere you look. Most are just symbols, but some are a mixture of picture and text.
It got me thinking about symbology on the JOIDES Resolution – symbology is the art of expression by symbols, and it's used by all of the crew in different ways. A symbol on a sign is a quick way of conveying a concept or rule. And because the JOIDES Resolution is a working ship, with quite a few hazards around, you can appreciate most of the signs and symbols are about personal safety.  It's important everyone instantly understands these signs, as we have about 10 different languages spoken on board too. The symbols here are universal and quick to understand.
Here are the most interesting I have found so far, and below this gallery is a quick teaching activity.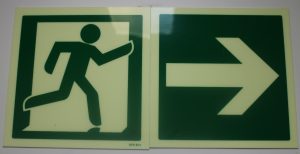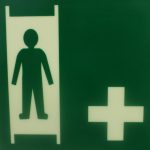 Teacher Activity:
Ask your students to pick one sign and write about what they think it means. Then ask them to walk around the school documenting all the signs they can find.
The class can brainstorm the topic:
What do they have in common?
What makes a good sign?
Are all signs universal?
Technology/Social Sciences Extension: Ask the students to research and design a new symbol for their school.
Further teacher activities are here