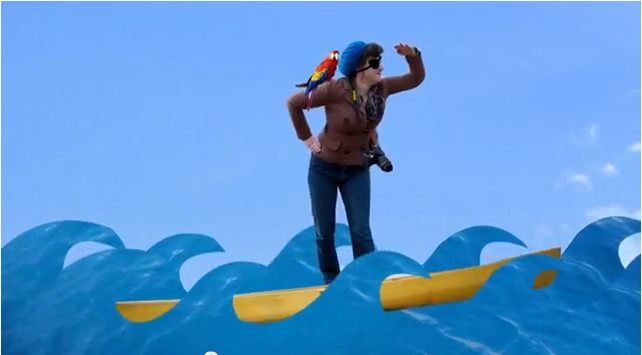 I thought I'd post something a little lighter today to help get out of the collective mental dump and brighten our spirits. It's become clear, at least for this first-timer at sea, that 6 weeks is easy, but getting through the final two is tough. But we're not going to spend the last days moping around. So! It's t-shirt time!
Each expedition has a t-shirt contest where people submit drawings, and everyone votes to pick one that will be ironed on to a blank t-shirt we were instructed to bring along while packing. I decided to collaborate with anyone who wanted. It's been a fun process, and I really enjoyed everyone's ideas. So, here are the different versions.
This was the first one, inspired by Jean-Luc. He wanted something to do with the 3 layers present in this area.
This was another one inspired by Jean-Luc.
This was a mix of a few different request. They wanted something to do with the amount of ghost cores we've recovered this leg. But, I didn't want just want weird blobby things, so I made this. I think it's my favorite.
This one was designed by Taskashi, and I just updated it for him.
This was requested by the scienists as they find interesting shapes in the thin sections. This is my other favorite.