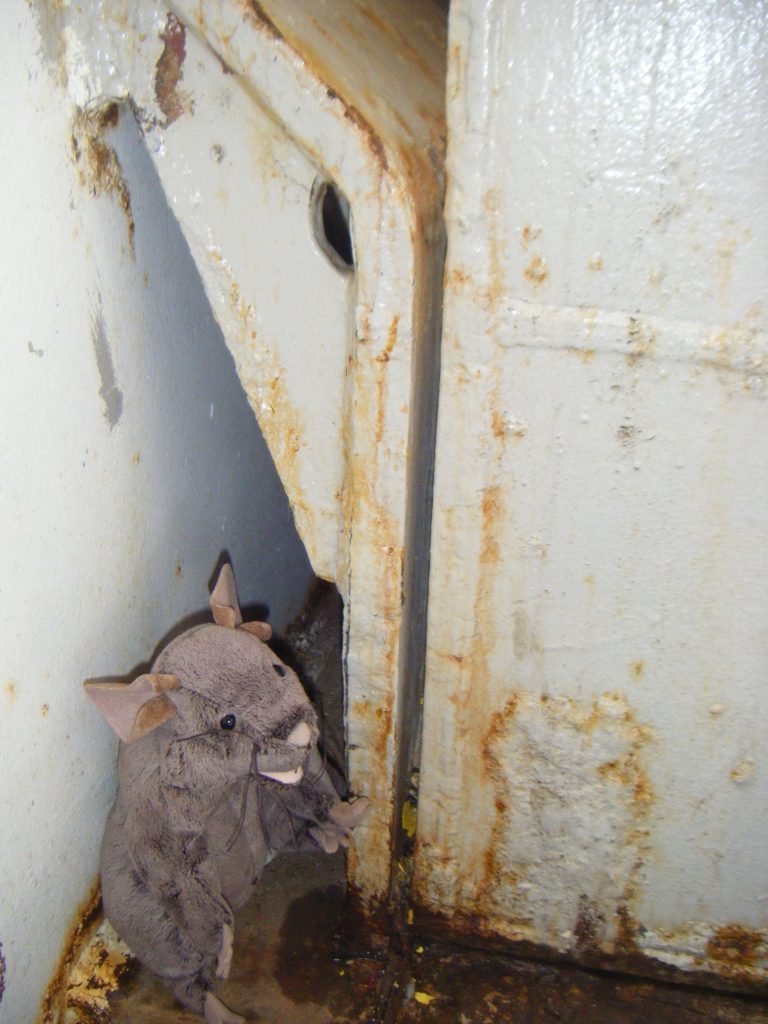 The good, the bad and the ugly
Shhh…don't tell anyone but Victoria has become a detective, Secret Agent Rust Buster.  She is helping Captain Terry find the bad guy, the scourge of the seas, Rusty Iron.
She's looking for the dreaded enemy of the JR as well as helping to protect the ship's precious, Iron, and her friends, Metal and Steel.   Watch out! Rusty appears everywhere!
Because Victoria can sneak around the ship and get into all the ship spaces she has taken on this very important role of ship's detective.
Rusty never sleeps!  He sneaks up on Iron and her friend, Metal…he's always working away quietly doing his corrosion work on their clothes and any exposed part of Steel that he can get his hands on.
Rusty loves working with his accomplices Salt Water and Oxygen.  They do the first part of the job then Rusty jumps in and finishes it off.  Rusty gets all the credit but his accomplices are always in the background.
Here's some evidence of Victoria at work!  She's proud of saving the day with her Secret Agent Rust Proofing!
Helping out are the JR Rust Buster Crew who are doing the endless job of scraping, sanding and repairing the ship from the damage of Rusty Iron.   What a great job they all have done!
Click here to find out more about how Rusty Iron infiltrates Iron, Metal and Steel!