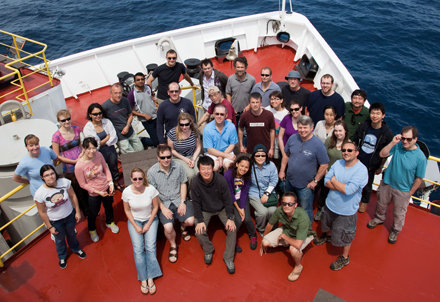 Time for Us to Say Goodbye, Too
Well, sad to say, Expedition 335 has now come to a close and it's time for all of us in the science party to leave the JOIDES Resolution, our home for the last six weeks. Half of our members have already taken a water taxi into port in Panama and the rest of us will follow within the hour. Then, tomorrow, we all fly home.
Thanks for following along with us during our scientific journey.
[Members of IODP Expedition 335 "Superfast Spreading Rate Crust 4" science party; photo by Bill Crawford]