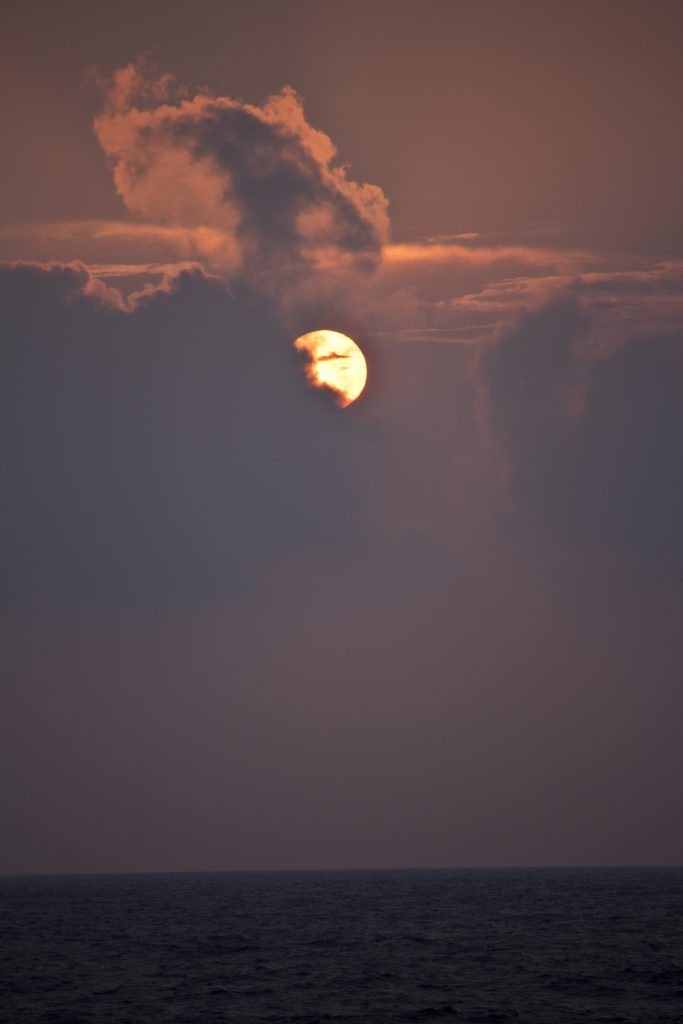 Time is a relative thing…
It's been a busy first few weeks, hard to believe that so much time has already passed.
We find ourselves in a routine, which is largely involved with the work needs to get done. From sampling, acquiring and then analyzing data, there is more than enough to fill the hours of each work cycle. (I've partly given up on calling them days, as at any give meal someone is starting, beginning or halfway through a shift) It is what is required to get things accomplished as efficiently as possible. We find ourselves saying "goodmorning" all day as it is understood as a univeral time greeting.
As one of the Education Officer's onboard life is busy in a different way. Scheduling broadcasts to host institutions across the globe, updating social media and learning as much as we possibly can by immersing ourselves in the science process. 12 hours can pass by quite quickly. Working 6PM to 6AM gives me the privilege of watching the sun-rise and the sun-set each day, I'm glad to have that marker and spectacular view.
We are all slowly finding our ways to "get away" after work or even before. Be it a long run in the gym, a stroll on the helideck, squid watching come night time or watching the World Cup tournament on the Satellite TV we are finding ways to make this ship a home.
*Photo by Adam Bogus