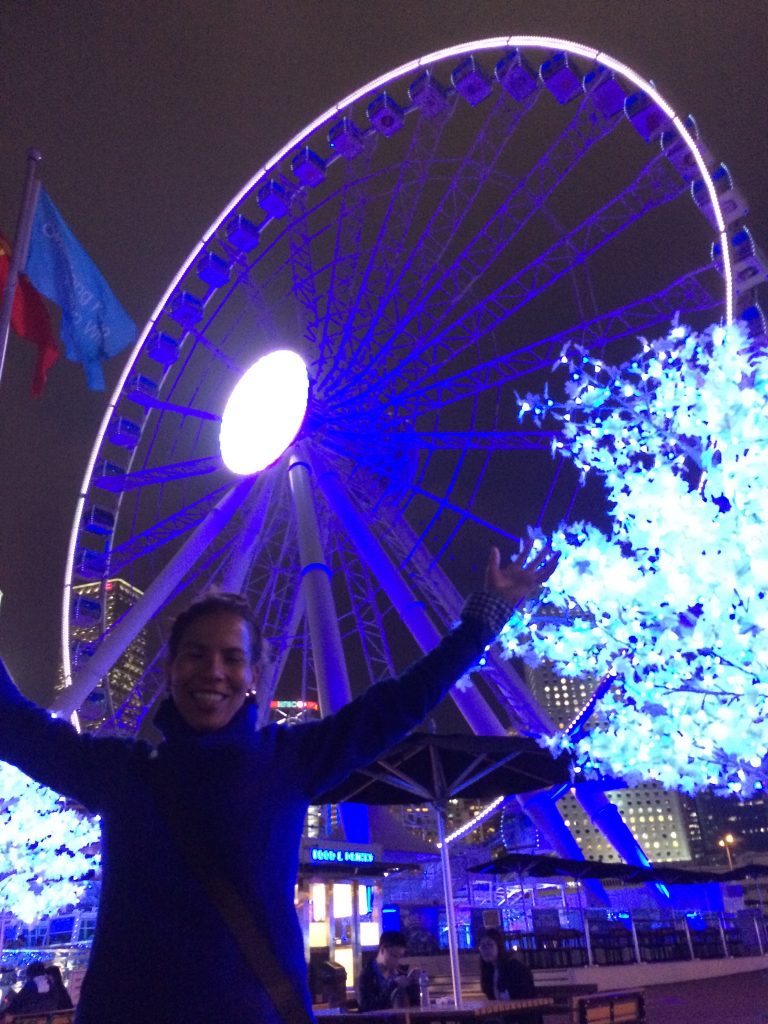 Time out on Lamma Island – Apr 13 – Thursday
Today was our last day docked in Hong Kong – last day to see trees, other faces besides our own, last chance to hang out, final few hours of working wifi with ready access to domains outside the ship.
Days so far have been mostly unstructured as we get organized, and we have not moved to our shifts, so everyone is awake during the daylight hours. This afternoon, we were free to explore Hong Kong. Some of us took the ferry to Lamma Island, a small picturesque nook, and home to a single wind turbine, a power plant, sandy beaches, temples, no cars and abundant seafood delicacies. Some went to see the Big Buddha or go hiking. It felt final coming back to the ship before our midnight curfew. The plan: go to sleep, immigration will be coming on board to check our passports, be ready for a knock on your door. Apparently no problems and hours later (Friday AM) we set sail, unbelievable!