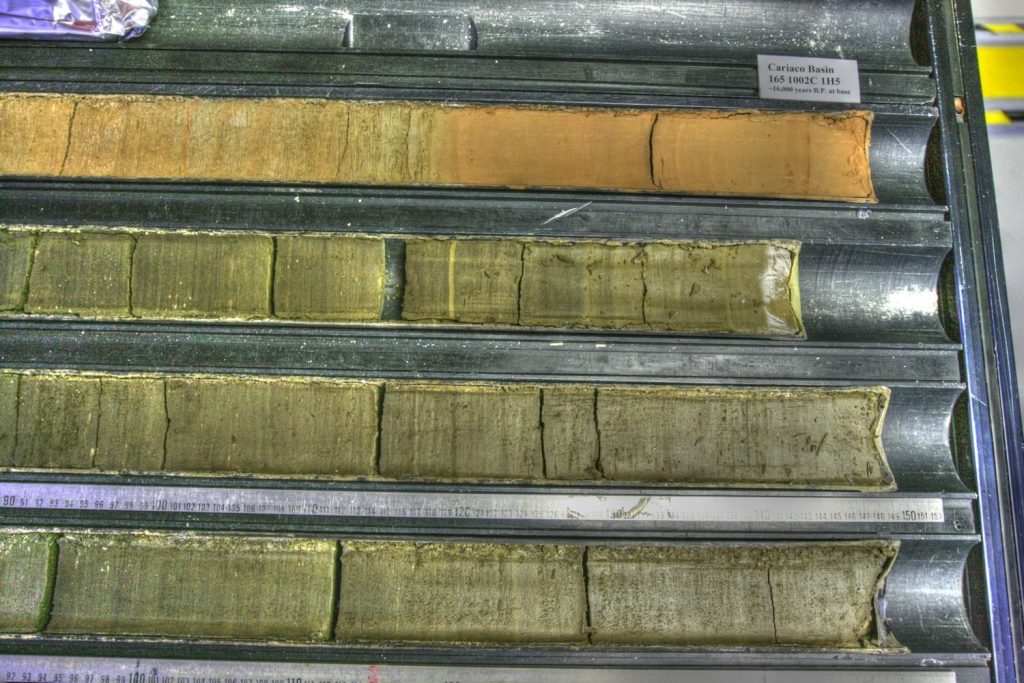 Tomorrow is the beginning…
When the "Rockers"  (see who they are) come onboard the ship tomorrow they will be greeted with LOTS of ship activity. Even though the ship is not heading out to sea until next month, the staff and crew are busy upgrading systems, working on equipment, and a lot more.  Meanwhile, the SOR instructors are becoming familiar with the labs and equipment that they will be using with the participants.  Everyone is in for an intensive and engaging learning experience.
Larry Krissek, who will lead the group in several sediment-related labs is excited. "I am looking forward to a great learning voyage, even though we will never leave the dock."
Dotti Pak, who will share her laboratory expertise in foram micropaleontology is "looking forward to meeting all the teachers and learning together!"
These two are joined by Phil Rumford, the Superintendent of the Gulf Coast Repository and Jennifer Collins, the Principal of the School of Rock. Both have worked together on several Schools of Rock and are also thrilled to be onboard.
Throughout the workshop the participants will take turns posting to this site so stay tunned….