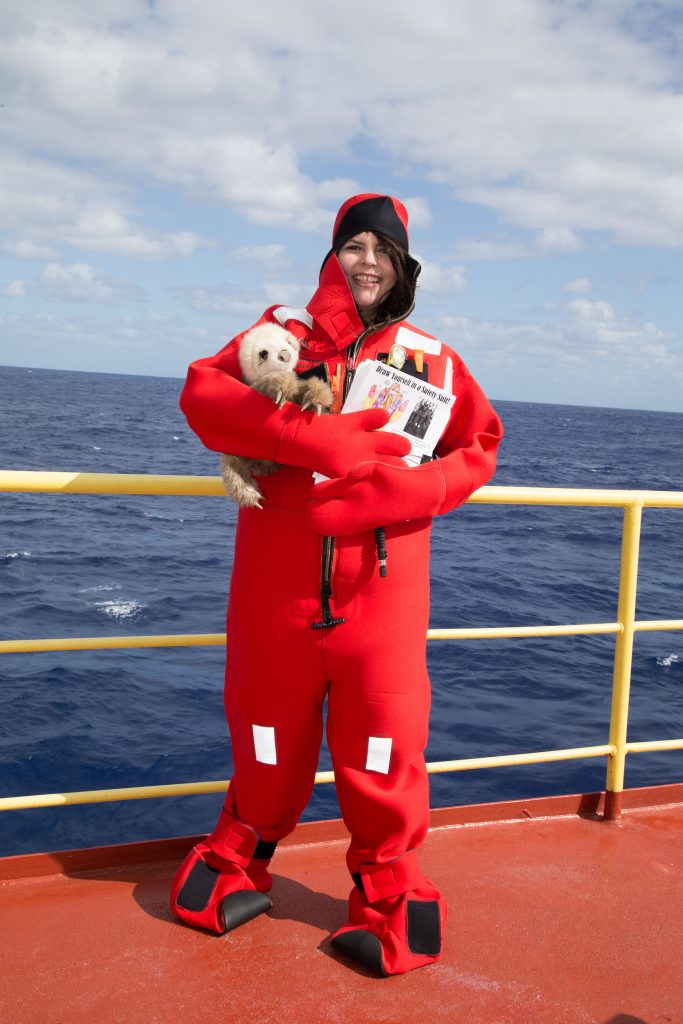 Trying on the Safety Suit!
Before leaving home I told all my students about what I would be doing aboard the JOIDES Resolution. I even showed them what a safety suit is and how in the event of an emergency it could save someone's life. I provided pictures of a safety suit and encouraged them to draw themselves in the suit so I could bring them along with me. Here are a few of the examples.
Yesterday I had the chance to try the safety suit on myself.
It wasn't easy to put on, but I had some help.
It definitely does the job of keeping you warm. I didn't test it's ability to help me float; I'll take the captain's word for that.