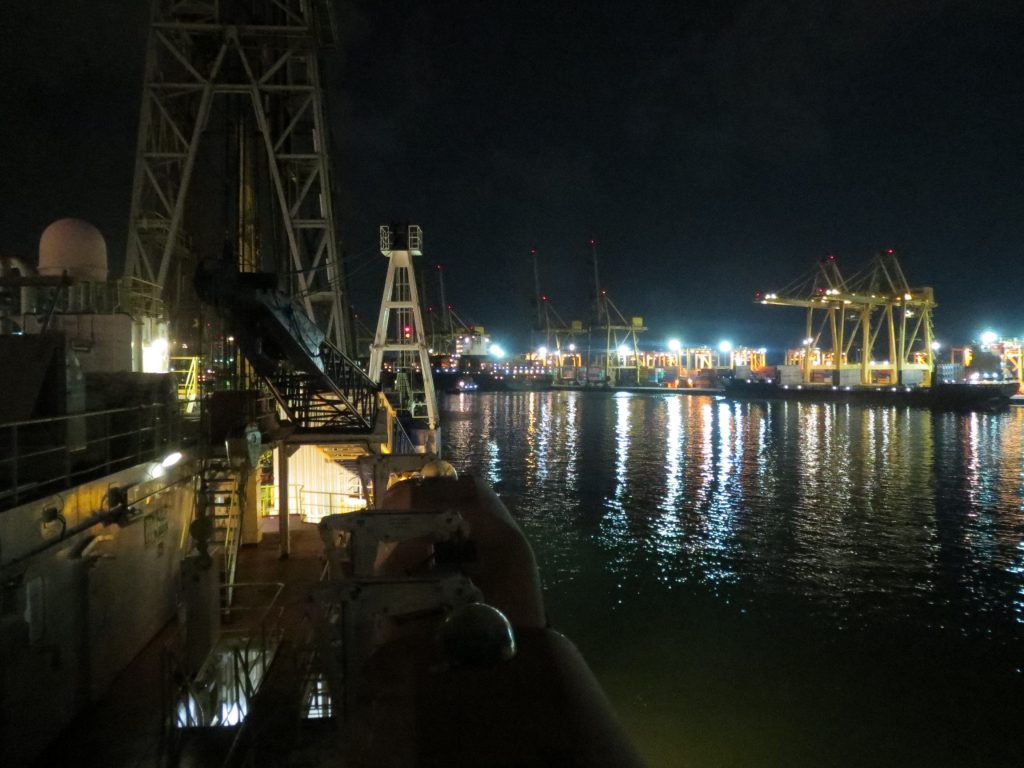 After the long portcall and all the bureaucratic wrangling with
customs we are finally underway. Shortly after 9 PM we slipped our lines and
were nudged out backwards from our dock by tugs past the container terminal,
which was working furiously into the night loading and unloading these giant
vessels. After spinning on the spot the ship headed west out of the harbor
leaving the bright lights of Colombo behind us on the left. This morning we were
already far out to sea, heading at 11 knots past the southern tip of India. The
seas are quiet, which is perhaps good as we find our sea legs. Personally I
like the sensation of falling asleep being gently rocked by the motion of the
vessel. Three days from now we will be on location but there is lots of preparation
work to be done before then.