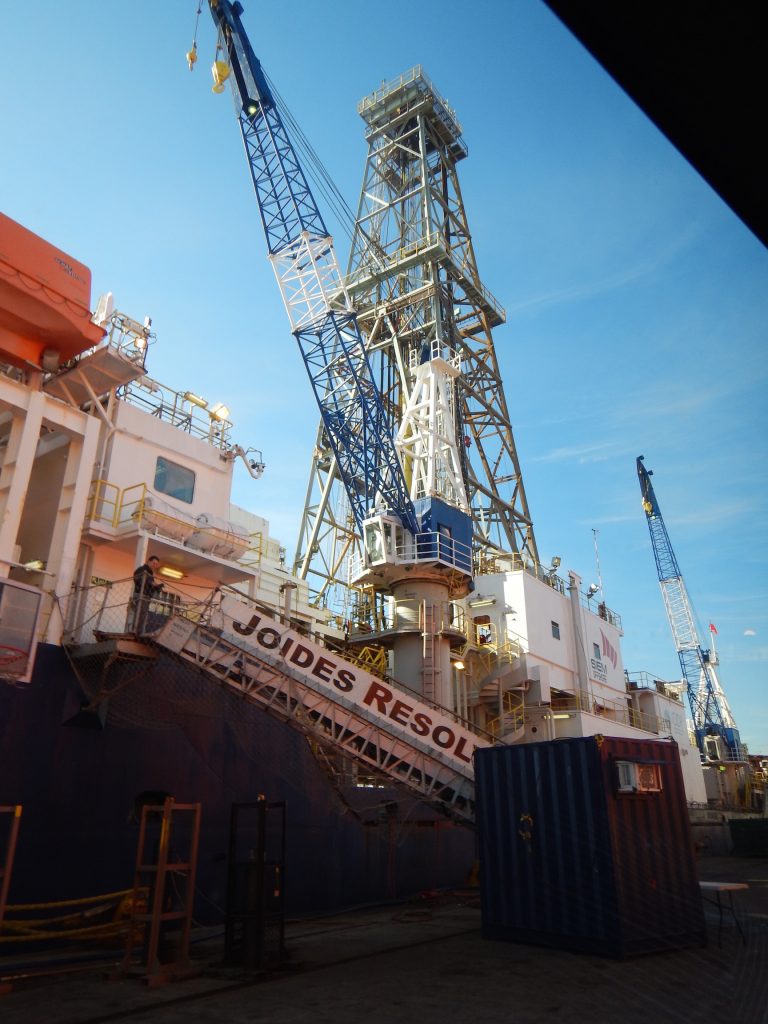 Welcome to School of Rock 2016!
Welcome to School of Rock 2016! We blew in from several corners of the world after layovers (and rapid tours of London), delays and even a missing suitcase, ready for the week ahead on the DV Joides Resolution.
We were welcomed to the Cape Town airport and had an enjoyable bus ride to the ship after long days of traveling here from afar!  After entering the port we signed in with security dockside and came aboard to find our room assignments, get pictures taken for our ship ID's, eat lunch and unpack. After 36 hours or more of travel many decided that some time to rest was in order.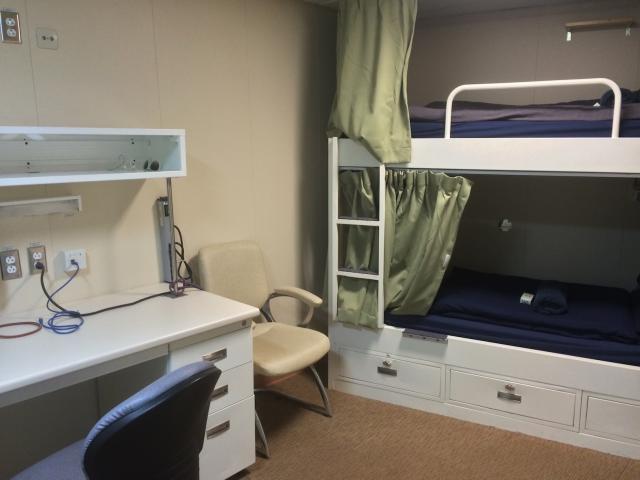 Each of us brought a representative item to share with everyone else.  From candies to pencils, ocean literacy brochures and bookmarks, pens and postcards and so much more we found out about one another and our states too. Did you know that to gift a ladybug is considered to be good luck in Italy? Or that the Red Knot and Atlantic Horseshoe crab have a symbiotic relationship? These are just a couple of examples of the neat facts we learned through this icebreaker activity.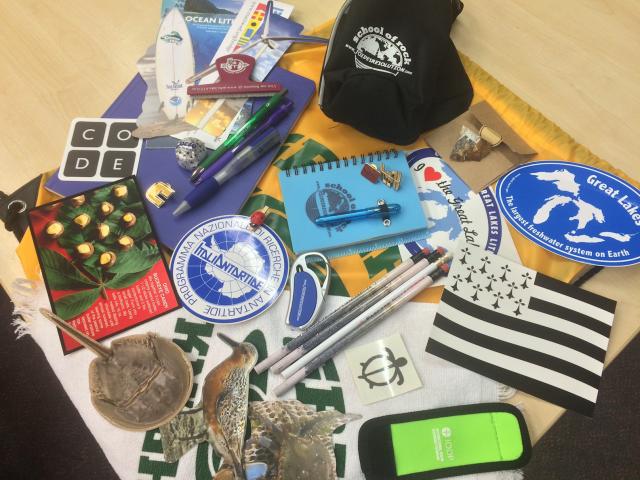 Our catering team showed us their talents at dinner, with a wonderful menu of choices and specialized meals as needed.  We'll definitely be spoiled while here.
We wrapped up our day with an introduction to IODP and coring.  We learned about how we can better predict the future by understanding the past.  A challenge of ocean coring is you can't see the core in operation as it drills into the sediments.  The cores have to go through the ocean before reaching the ocean floor, an average depth of 3,800 meters.  How do we try this out?  With cake!  We predicted and trialed coring strategies, refined our techniques with much discussion and finally succumbed to eating our sample.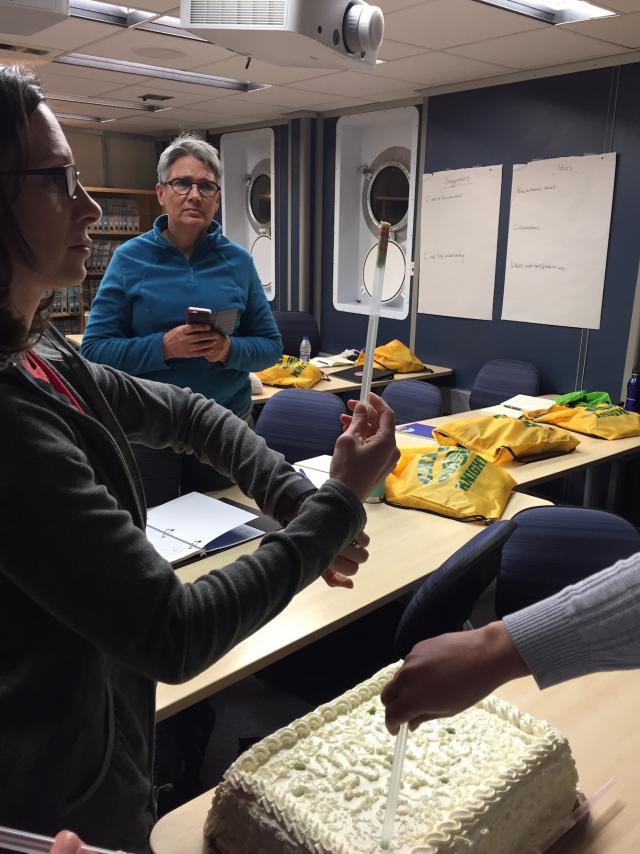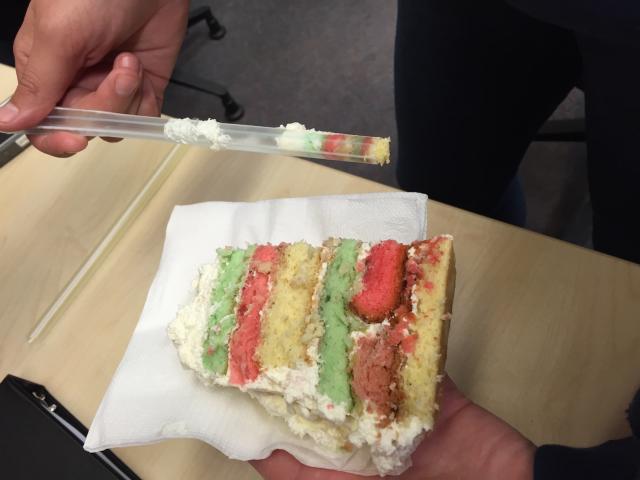 After a brisk walk we're off to bed ready for the busy day ahead.
written by Britnee Reid, Grier Middle School, NC
Linda Chilton, USC Sea Grant Program, CA