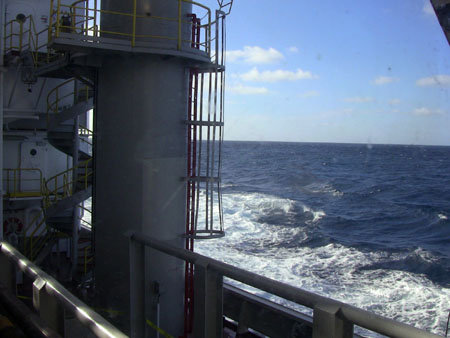 We're Heading to Auckland!
We have finished with drilling for Expedition 329 and are now on our way to Auckland, New Zealand. We left our last location late yesterday night. The weather was not good first thing this morning, but now several hours later, the sun is out. The sea is choppy and there is a strong wind.
The last "Core on Deck!" was greeted by all of the scientists; it resembled our first core on deck at the beginning of the expedition. Some final analysis is going on in the labs, but the chore of packing up samples has begun. The ship's crew members are out on the deck doing routine maintenance work. All of the drill pipe has been stored away and the drill floor stands empty after many weeks of being busy.