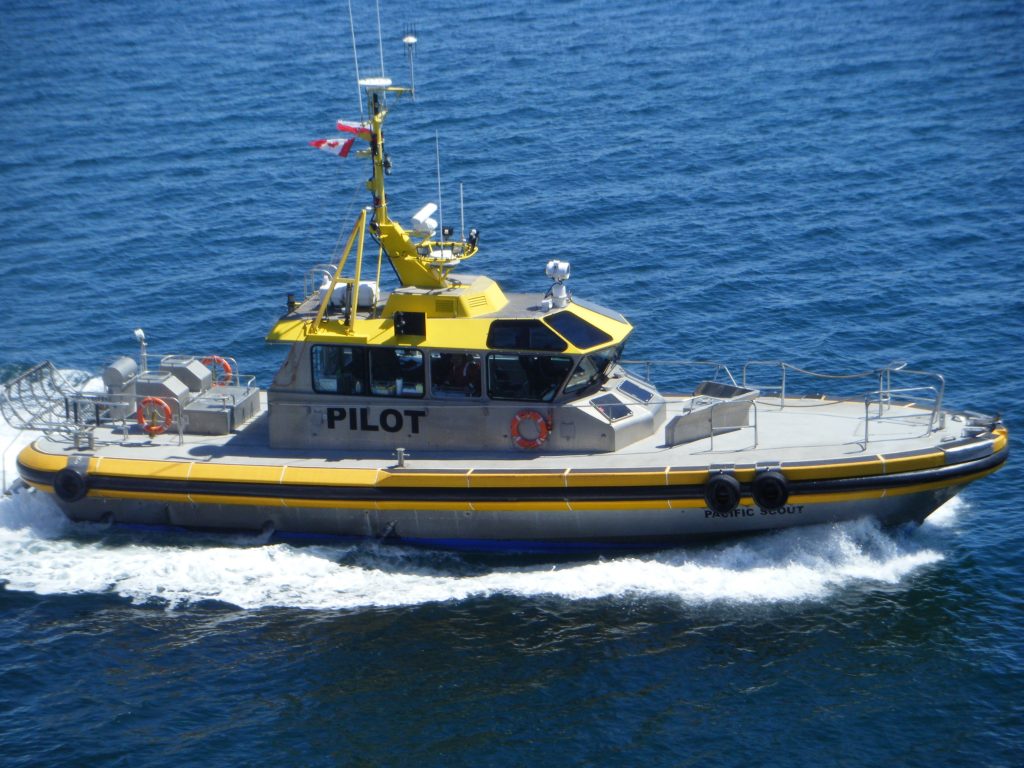 The excitement has been building all morning while we have been waiting to get underway! At noon we started to get underway with two tug boats assisting the ship and the local pilot on board assisting the captain.
Everyone was up on deck in the brilliant sunshine waving goodbye to land and anticipating the next two months of exciting work. There was so much to watch as seaplanes took off nearby, sailboats glided past and cruise ships motored off in the distance. We hope to see marine life along the way in the Strait of San Juan de Fuca that we travel in for the next four hours before we get to the Pacific Ocean and our longer journey to the Gulf of Alaska.
As the pilot boat collected the pilot from alongside the ship we realized that our connection with land is final and we are off. It's going to be a great expedition!