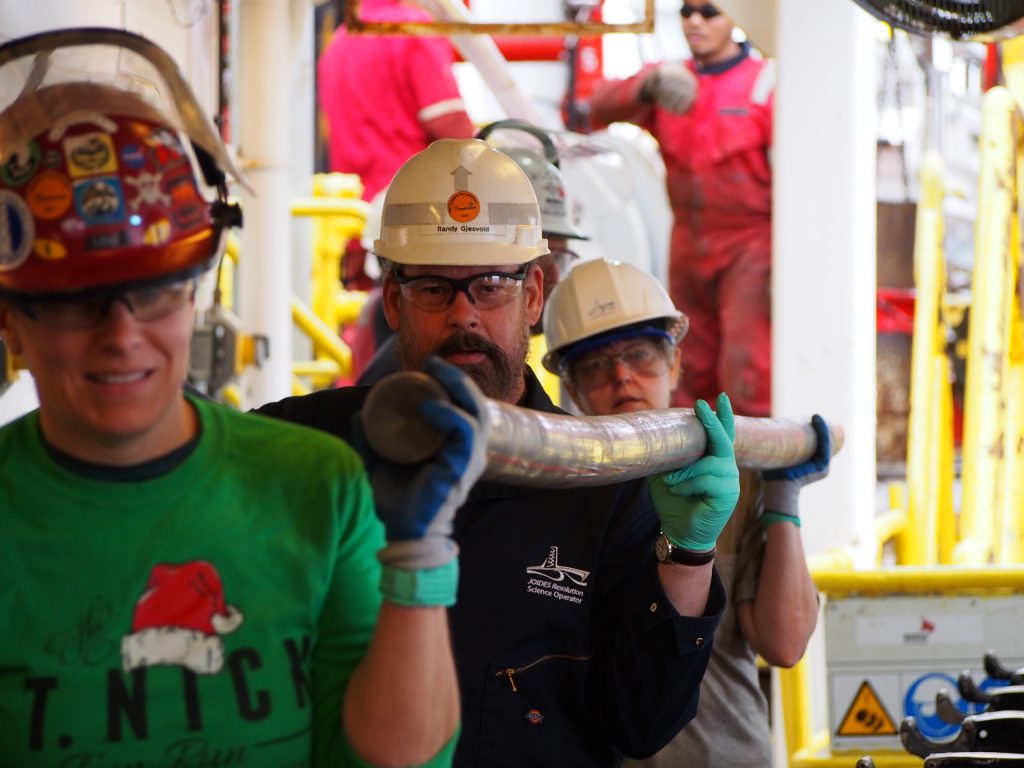 Here on expedition 372, we have completed coring! Coring is only scheduled for one site and we cored to just over 188m below the seafloor. During operations, it was all hands on deck for the 40 or so hours of coring (an extremely short coring session for typical JR expedition)! Every 30-40 minutes, the driller would announce "Core On Deck!" over the intercom and everyone would rush to the catwalk to receive the core from the drilling floor.
Follow the schematic below to see what we do with cores here on the JR during expedition 372!

Once the core's temperature is the same as the lab temperature, a number of measurements can be taken!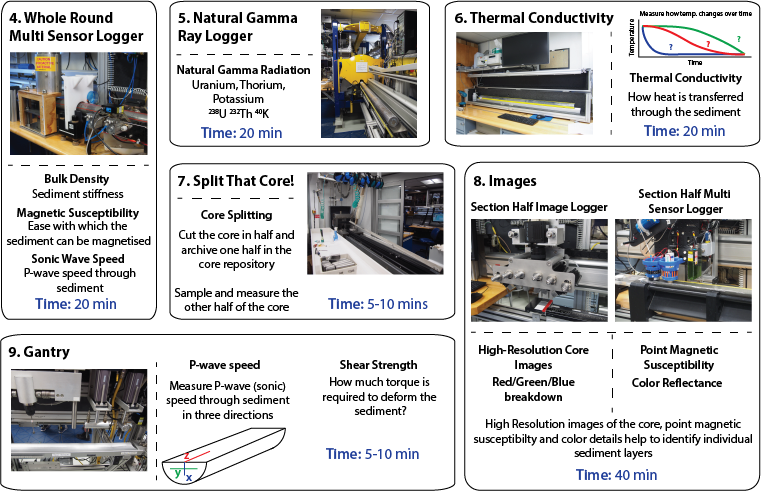 Once the measurements have been taken, scientists set the half cores out on tables and work on describing various aspects of the sediment layers in the core. They are looking for changes in color, grain size, texture, and fossils in the core.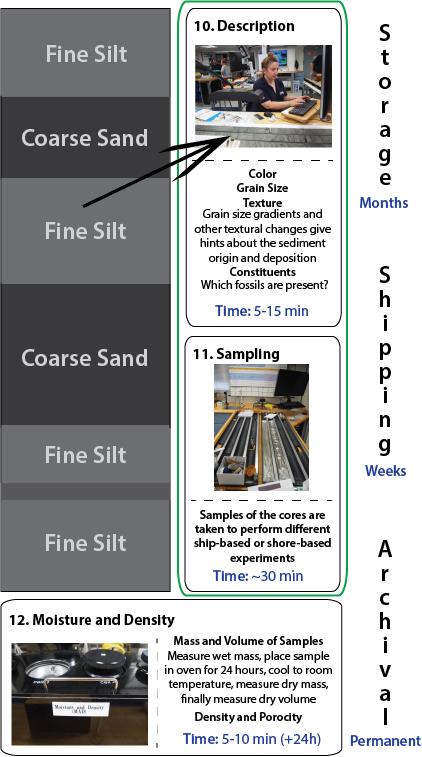 The final stage is the storage, shipment, and archival of the cores. Cores collected on expedition 372 will remain in cold storage on the JR to be used on expedition 375 in March & April 2018. After then, the cores will all be shipped to College Station, Texas and then distributed to scientists who have experiments to conduct on the cores in their home institution labs. The archival half will go to the Gulf Coast Repository where it will be cataloged and stored in perpetuity.
Inorganic geochemist Satoko Owari announced the arrival of the final core on deck.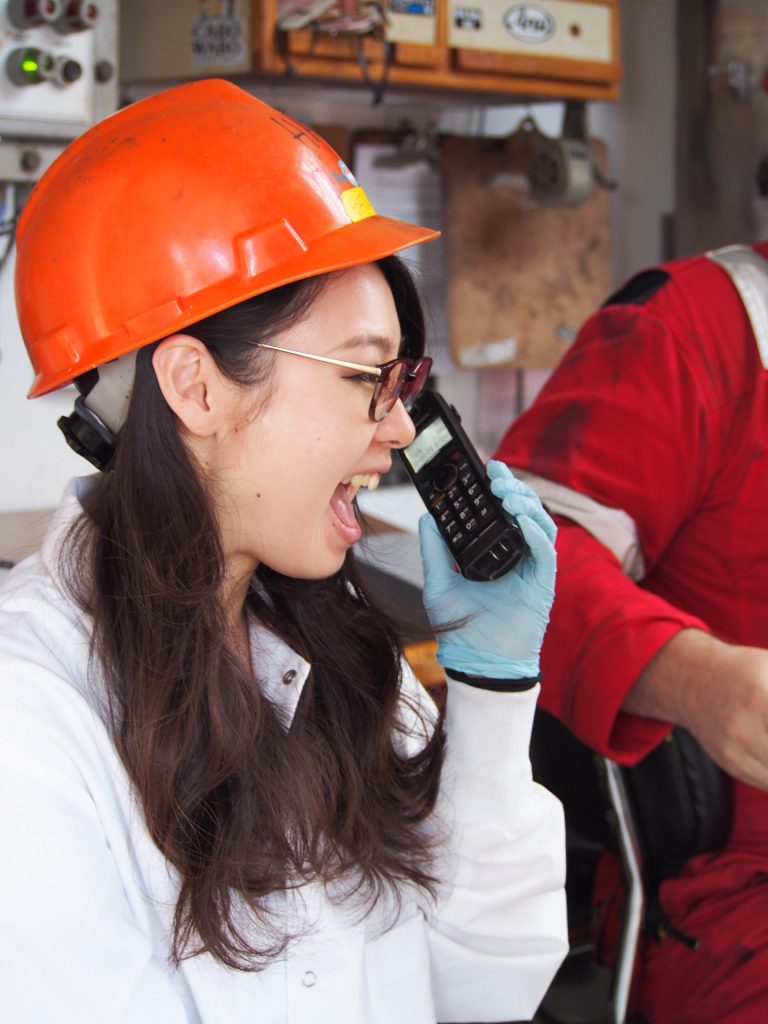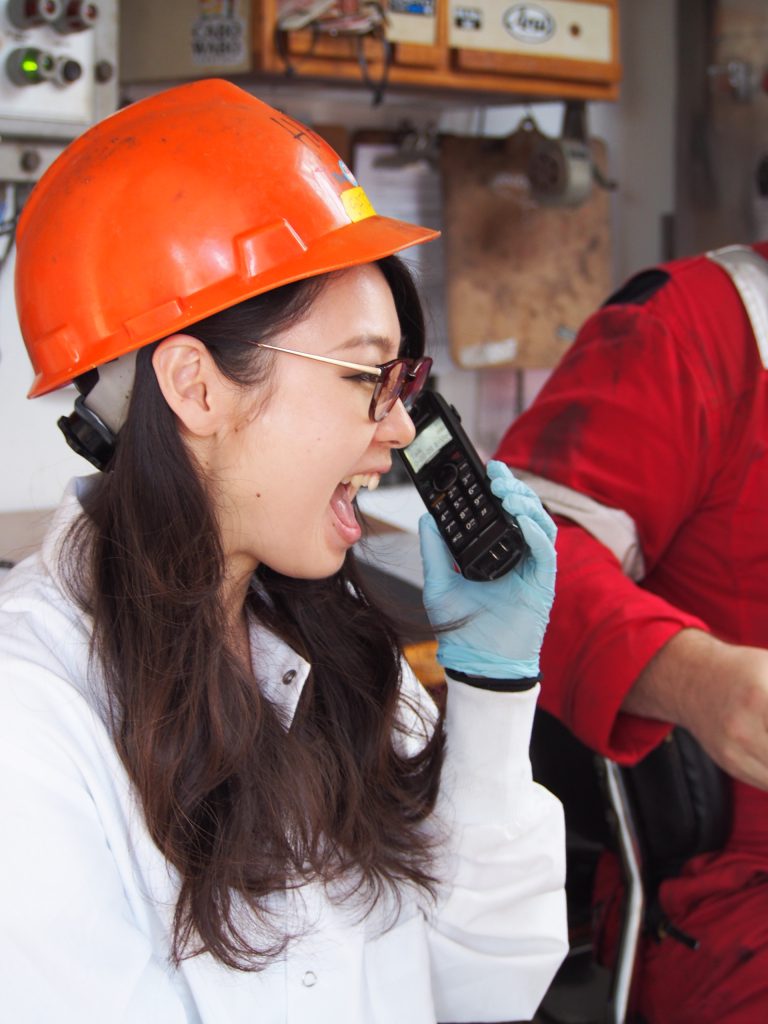 So there you have it! The life of a core from the seafloor through many measurements to distribution and archival!
If you'd like a file containing the images shown above in Tabloid/A3 format, Click Here to download the figure.