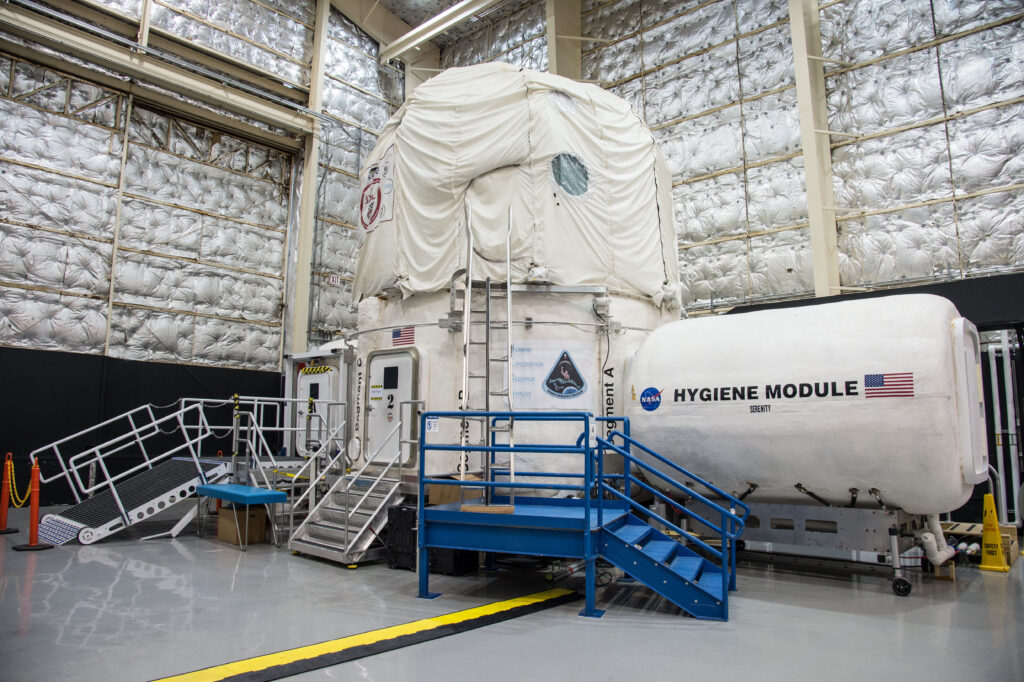 A Journey from the JOIDES Resolution to NASA!
Featured image: The outside of the NASA HERA capsule where Herrmann will spend 45 days [Bill Stafford, NASA]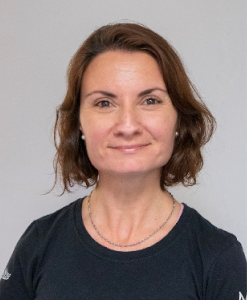 When a JOIDES Resolution crew sets out on an expedition, they say goodbye to lots of the comforts of home. They'll be on the ship for two months with a limited supply of their favorite snacks, no Netflix connection, and one zoom station for the whole ship to phone home.
But this year the JOIDES Resolution technician, Dr. Sandra Herrmann, will embark on a much more remote mission. Sandra currently works as Imaging Specialist on the JR, where she oversees all instruments on the ship that take pictures—from microscopes to high resolution core scanners. She's been selected as a crew member on the next mission of NASA's Human Exploration Research Analog (HERA).
As part of HERA Campaign 6, Mission 4, Sandra will spend 45 days with three other crew members in a 650 square foot habitat that's housed in NASA's Johnson Space Center. As analog astronauts, they'll simulate scientific and maintenance tasks like those astronauts will perform on a space mission. Results from her mission and other HERA studies will help NASA understand how crew members adjust to isolation, confinement, and remote conditions in preparation for NASA's deep-space missions.
We caught up with Sandra to ask her a few questions about the mission before she entered the habitat on January 27th, 2023: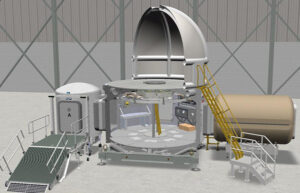 What an amazing opportunity! How did you decide you wanted to be part of a HERA mission?
One of my previous expeditions hired Dr. Sian Proctor as outreach officer. She was an analog astronaut on HI-SEAS (Hawai'I Space Exploration Analog and Simulation) before sailing on the JR. Her stories sounded inspiring. At the same time, I felt that I could add a lot of experience gained during my 10+ years at IODP expeditions to a future mission, so I applied to HERA.
What was the application process like?
HERA is continuously looking for suitable candidates. I filled a few forms and after a while, I was contacted to check if I am still interested. HERA Mission 4 of Campaign 6 fit well into my sailing schedule for 2023.
How has your time on the JOIDES Resolution prepared you for your HERA mission?
I believe that the time spent away from home (up to 7 months a year plus COVID isolation) prepared me and my family well in terms of planning life around my absence, setting up emergency contacts etc., but also in terms of the emotional roller coaster that is associated with being gone and feeling stuck in a world without them. 
Are you nervous for any parts of the mission?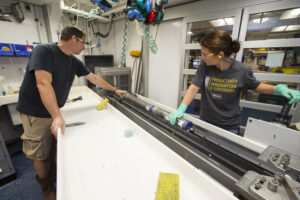 It's a mixture of excitement and nervousness just like going to the JOIDES Resolution. It's not focused on a specific task, more a feeling of wanting to give the best I can to help the mission be a success. 
What are you most excited to learn as part of a HERA mission?
I hope to learn about crew resource management over long durations. We'll be a small group that has to figure out a lot of details that are usually not something you think about, e.g. how do we manage the space to dry our laundry, who gets to use the bathroom first in the morning and do we stick to one way or do we rotate? I am sure there are a lot of aspects that I can't even think about yet, which is my biggest excitement. I want to learn more about myself and how I can help prepare a wide range of people for confinement missions.
Thanks for filling us in, Sandra! We'll be following along from home & from sea.