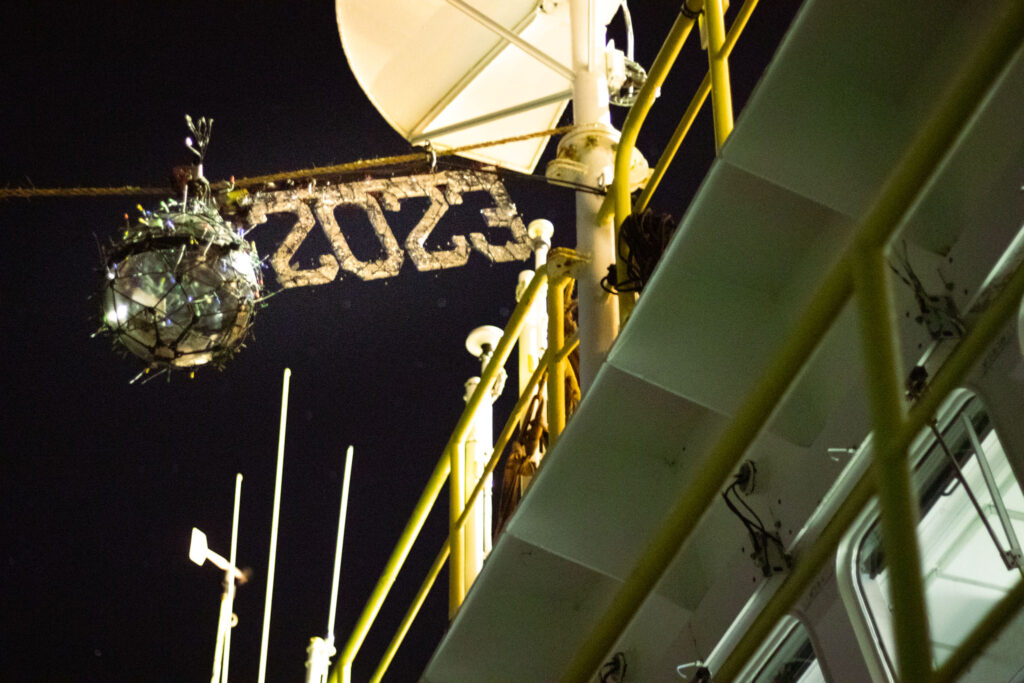 Ringing in a new year and new drilling sites
We celebrated the new year on the JR with an old sailor's tradition. At midnight we rang a bell hung in front of the bridge—that's the captain's navigation room, akin to the cockpit on a plane. The oldest person on the ship rang the bell six times to say goodbye to the old year, and the youngest person on board rang the bell six times to welcome the new year.
According to our captain, Harm Nienhuis, "this is to ensure a year of good luck and fortune for everybody on board."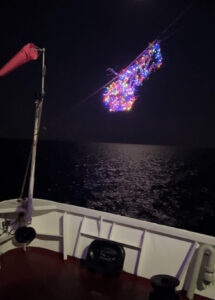 Fascinated by this tradition, I did some research. Ship's bells traditionally marked the passage of time for the crew as they worked in shifts called watches. Eight bells signified the end of each watch, and eight rings became symbolic of all kinds of endings, including sounding out at sailors' funerals. New Year's Eve was observed with eight rings for the old year and eight for the new. We used a different number of rings, but the tradition is the same.
And that's not the only thing we celebrated this new year. A few hours before our ship ball drop, we moved to our next drilling site. Until this point we'd been collecting core samples and data from one location, and excitement was high to see a different view of the islands surrounding us.
As we rang our bells and counted down the new year, we were joined in celebration by fireworks visible from Santorini. The island was so close that a quick lifeboat jaunt would have let us join in the festivities and be back at work the next day (sadly this is forbidden).
Quickly our fresh new year became complicated. As we started drilling into our new location, the drill kept getting stuck. That happens occasionally, so we were well prepared to deal with the situation. Hours later, it seemed too risky to continue and we moved on to our third site.
We're hoping our new year's luck will keep us from getting stuck as we drill into our third site. We've got three more primary drilling locations planned after this one, and plenty of alternate ones, but we don't want to be delayed by digging tools out of the ocean floor!