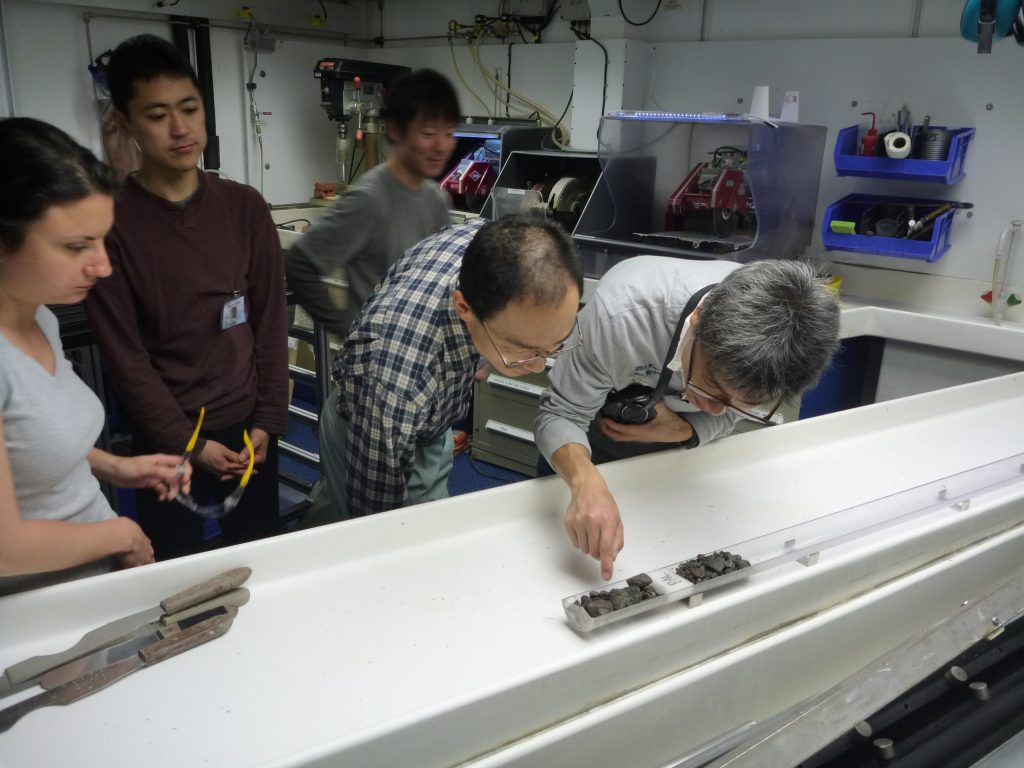 A note from Co-Chief Ishizuka
The following is a brief summary of the drilling progress during week one of expedition 340.
From co-chief scientist O Ishizuka: We couldn't log the last 2 holes, because of core hole stability problems. We left core barrels in the 1st hole and the whole bottom hole assembly in the second hole. But now the 3rd one is good and we are about to finish coring, and hopefully start downhole logging later today.