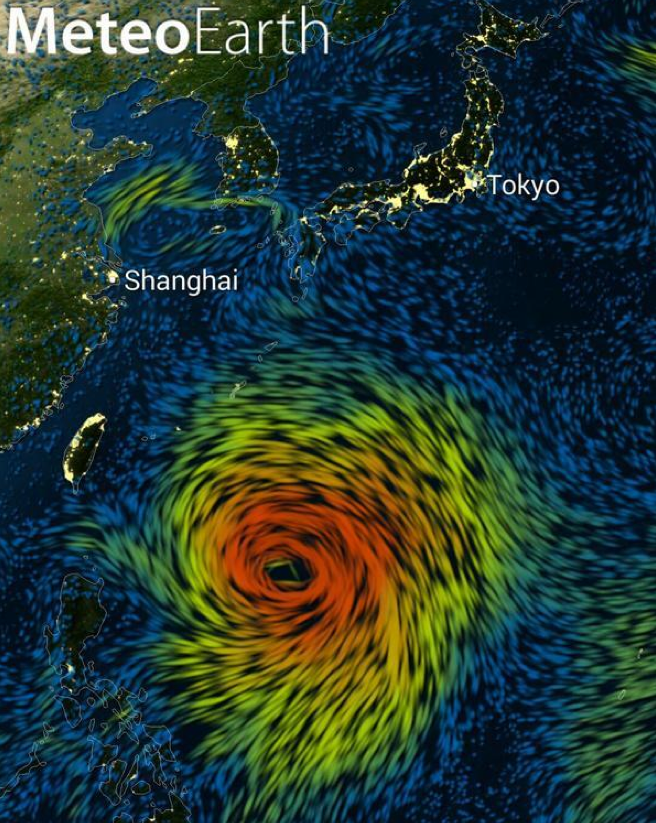 It seems as there is a bit of excitement here each and every day.
The 4th of July, just two days ago was a nice time for the American scientists and staffers on board to celebrate and feast. I chose to sleep immediately after my shift (6PM-6AM) and wake up early to enjoy the noon-time feast. I also knew there was a chance I might wake up to find out that we have hit basement or hard rock, but though we have signs of getting closer, we are not there yet!
It had been a developing concern for us as we began watching a low-pressure system grow several days ago, until it has ultimately grown to the current super-typhoon it is now. We have hopes that it will go further west and not impact us too much, but we are in a great place with our schedule to complete our mission. It looks as though we may loose five days of operational time on site, as we cannot begin to drill until the swells subside. For now we are working or reports and finding ways to take our mind off this temporary setback. In many cases it means writing home to let loved ones know that we really are okay as we have moved well out of harms way.
On an operational note, most of us (myself included) probably never give much thought to waves, but in case you find yourself on the ocean it is good to know how to read the wave forecasts. They are typically listed in two forms, seas and swells. Swells are longstanding waves that travel great distances before they decrease in size. These are the waves that we are experiencing currently. Seas or sea waves are generally caused by local winds in addition to the swell height. It sure has become a point of interest for most of us over the past few days though, especially as swells of 13-27ft are predicted in our WOW (waiting on weather) location.
Take care and have a swell time, I know we are!
Cheers,
Mike