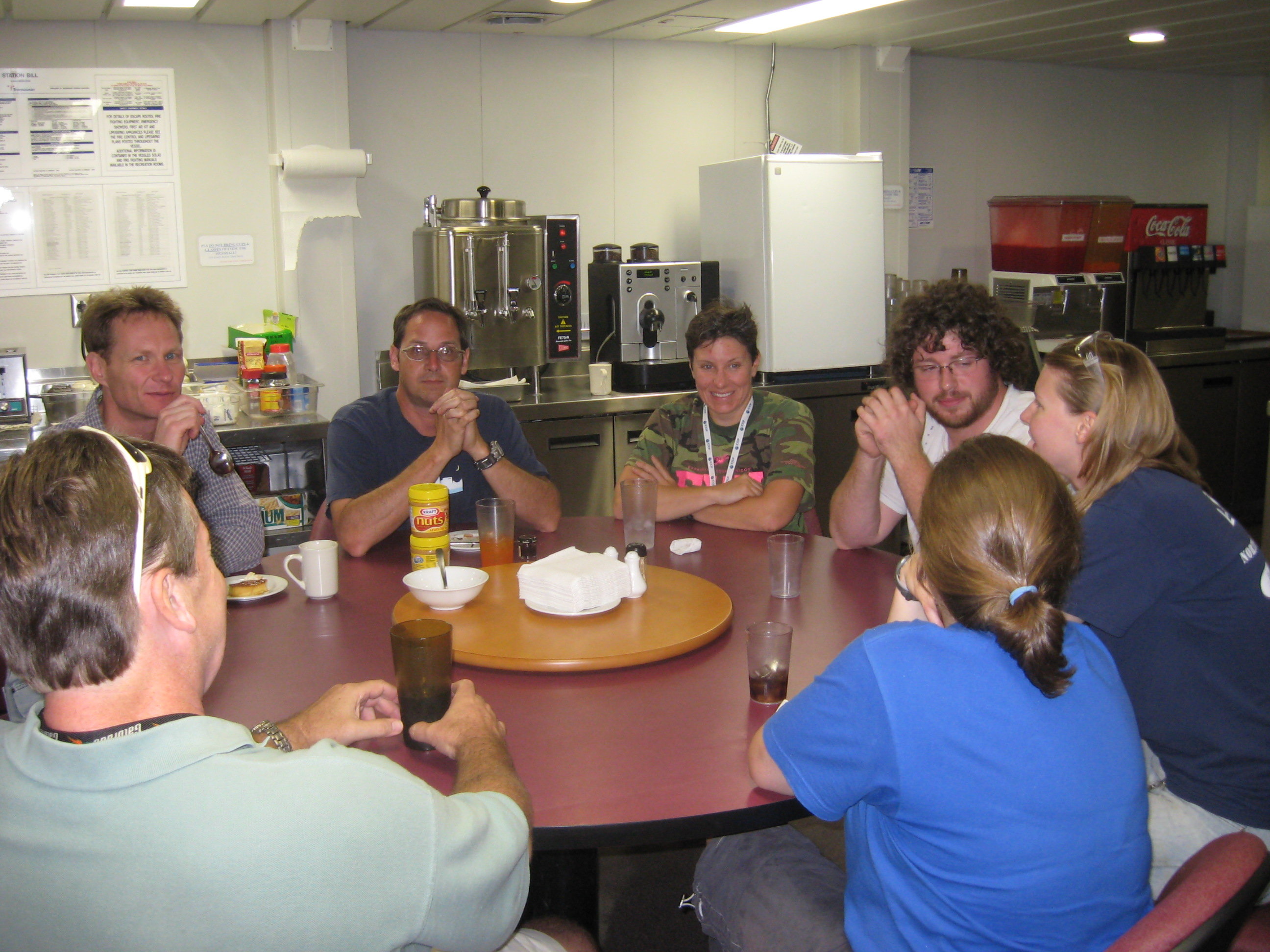 Adjusting to shipboard life
I switched over to my shift 24 hours ago.  It's an interesting perspective to be working nights on a shift with work going on 24 hours a day.
My "breakfast" is at 11 pm.  There are people in the galley with me who are having lunch or dinner.  I found myself confused about what to say…"good morning"…"how are you tonight?"…and finally settled for "Hi, how are you?"  That covers all shifts.    I have dinner food for breakfast, and breakfast food for dinner.  It's a very topsy-turvy way of looking at things, but it works!  We had everything from spaghetti to roast to cereal being eaten at my table.
Today I get to go on a tour of the ship and see parts of it that I haven't seen yet.  I know my way around between my cabin, the galley, the labs and the bridge fairly well, so now we can add some new locations to my inventory of places on the ship.  I am also giving a presentation to the science party today, and explaining to them the purpose of having an educator on board.  I'm excited about sharing my work with them.  The group seems very ethusiastic about participating, so hopefully soon I'll have some of them blogging and getting some interviews on tape.  I feel like I'm starting to get a handle on what I need to do, and now I'm working on finding the best schedule/routine to get it done.