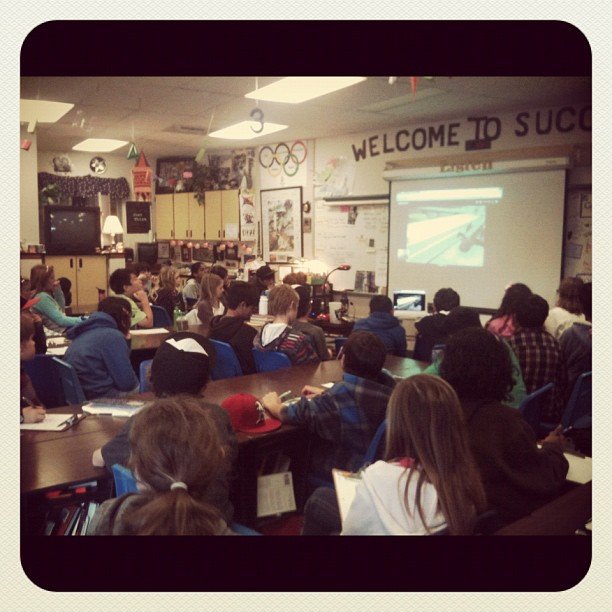 Ahoy, All Teachers! Great Resources
As we complete our fourth week of sampling aboard Expedition 340, I am overwhelmed with the amount of science and learning taking place each day aboard the JOIDES Resolution. Students learning through a LIVE! Aboard the JR broadcast to classrooms around the globe or sharing with teachers a teaching resource from the Deep Earth Academy, JR website, or Educators blog. I would like to share some of the Best of Teaching Resources related to the 340 science concepts that we have mined thus far. Thank you teachers who participated in School of Rock to help develop these wonderful resources housed at the Deep Earth Academy website (http://www.oceanleadership.org/education/deep-earth-academy/). Teachers check out these introductory lessons with your students and send back a comment to share your experiences using the resources with other teachers following Expedition 340.  The next blog series will introduce one of the many Labs aboard the JR and with each overview will be a series of Lesson Plans from Deep Earth Academy to accompany each. Happy teaching to all!
Photo credit, Etienne Claassen, Marine Instrumentation Specialist
Meet the JOIDES Resolution
Photo credit, Bill Crawford, Digital Imaging Specialist
Ocean Research Drilling
Why Did They Drill There?– Grades 9-12/Undergraduate. Imagine you are a scientist writing a proposal to use the JOIDES Resolution. Where would you drill? This activity guides students through the drill site location decision making process.
A "Bit" of Engineering – Grades 5-8. Student teams test three different drilling tools on a variety of ocean bottom substrates to discover which type of drill allows them to retrieve the most intact core for study.
Drilling Rates through Oceanic Crust  – Grades 9-12/Undergraduate. Students will be able to calculate drilling rates over a three day period during Expedition 309 by using the data provided.