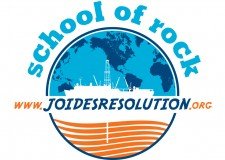 Apply for School of Rock 2013!
Are you an educator who has been dreaming of sailing on board the JR? NOW is your chance? We have just opened applications for the School of Rock 2013 – on board the ship in Victoria, BC. You will learn more than you ever imagined about geology, earth science, and the amazing technology that goes into pulling core samples up from the ocean floor. You will also live on board the ship and have the most amazing professional development experience possible!
To apply, click here. You'll find the application, deadlines, and more.
Don't delay – do it NOW! The ship is waiting for you.