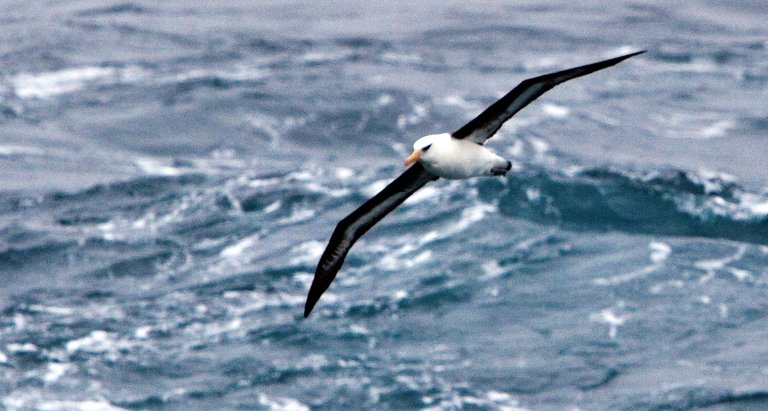 Greetings  – (note: this was written yesterday – but I was unable to up load it until today) It's been 1 week and 2 days and we are still traveling.
Because our primary goal was to first drill sediments close to the Antarctic continent, we first went there. Unfortunately there were too many icebergs around so we had to go to a further, safer site. This means another day of travel before we can get to work. The reason we have specific places that we want to drill, is because we are looking for sediments that are about 33 million years old. These ages can be found within the rock layers and are more accessible in certain locations. The reason we are studying rocks of this age is because about 33 million years the Earth changed from Greenhouse to Icehouse Earth. And we want to study that time period in order to understand climate changes of the present and future.
Anyway – I want to answer some questions that I have been sent while I have some down time.
How do you get seasick? Sea sickness is like being on a rollercoaster and wanting to throw up. Some people feel that way, and some people don't. Luckily I do not. If there is a storm, people are more likely to get sick because the boat is moving a lot. When it is calm, I almost don't notice the movement at all. And sometimes it is like being rocked to sleep in a hammock – so it also makes me sleepy at any point in the day.
Do you have any friends yet? Lots! Some of the scientists I met before, but this is the first time I've gotten to spend a lot of time with everyone. It's fun to meet people from different parts of the world. Most of us scientists only sail every once in a while – but the staff sail a lot more often. They are also fun, and good to know because they can teach me things about being at sea that I didn't know before. Some nights we have movie nights and make popcorn. We've already celebrated 4 birthdays, with 4 birthday cakes!
Are there a lot of creatures there? We have not seen any land since we left, but there are still things living out here on the ocean. Just now we saw some humpback whales on the starboard side of the ship. There are also Albatrosses (not above picture – my friend Rob Dunbar's picture). I hope to see a penguin but have not seen one so far.
How long will you be on the boat? I think in total I will be on the boat 64 days – but who's counting?
Are you the only scientist that studies what you are studying? Yes. I am the Microbiologist on the boat. I want to learn about the Earth too – just like the others, but I will be studying the organisms that are currently living in the sediments – not things of the past.
To learn more about the science taking place on the ship, I encourage you to watch our week one video. It has a lot of good information and is fun .