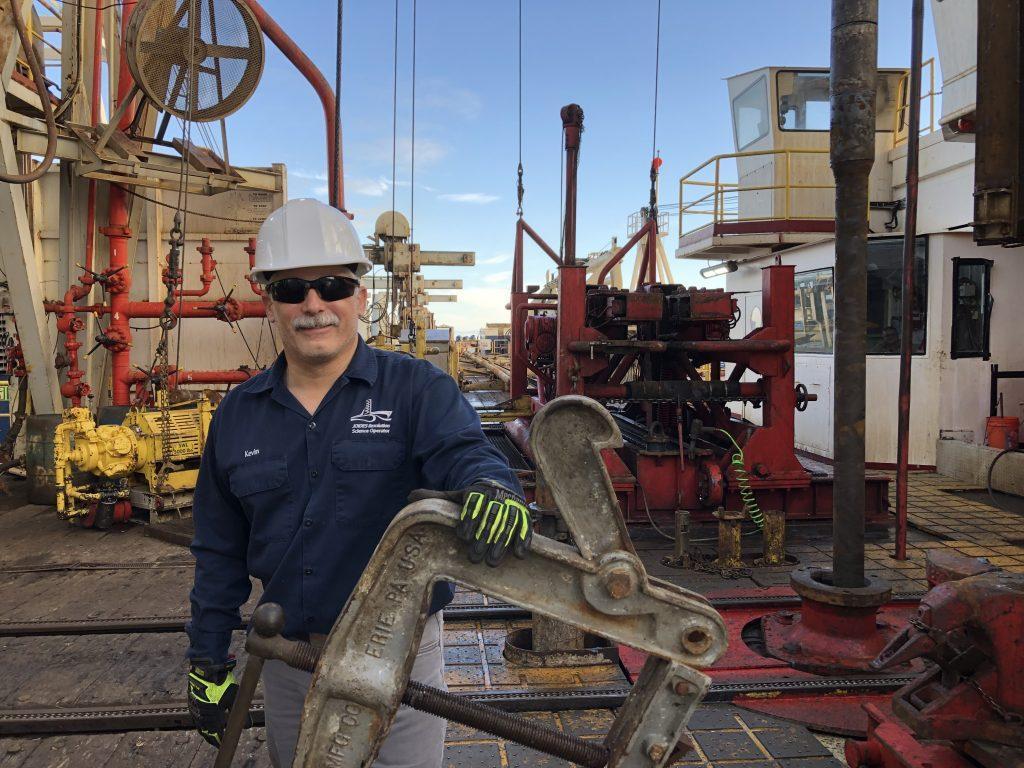 Career Spotlight: Operations Superintendent Kevin Grigar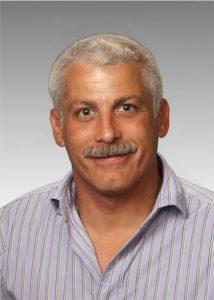 Kevin Grigar Interview
Please describe your job duties while on the JR. What will you be doing on a daily basis?
As an Operations Superintendent, my primary job is to come up with an operations plan for an expedition, then work with the Co-Chief Scientists and the Siem rig crew to implement that plan on the expedition. As most expeditions do not go completely to plan, there are many updates and changes during the expedition and I work with the science party and rig crew to make and implement any necessary changes during the expedition.
Why the ocean? What made you choose a career at sea or career that involves the ocean?
I came across the program almost by accident. Many years ago I worked with someone who had been a grad student with the Ocean Drilling Program and he told me a bit about the program and I thought it looked interesting. I left that company to complete my engineering degree at Texas A&M and stayed in the area when I graduated in 1999. In 2001, I saw that there was an opening for an engineer with the program so I applied and have been with the program ever since.
What excites you about going out to sea on the JR?
I enjoy working with and meeting new people. Our science parties are from all over the world and it is very interesting meeting and getting to know them. I also enjoy working with the tech staff and Siem crew aboard the JR. They are a great group of people to be around. You also get to see the most beautiful sunrises and sunsets while at sea. They are truly amazing.
Describe one skillset needed to be a good operations superintendent for expeditions at sea.
Attention to detail and organizational skills are very important for my job. Also, an understanding of drilling and coring operations and the drilling and coring tools we use aboard the JR.
What are three things you think are needed for a successful expedition at sea? And Why!
Well, three very important things for a successful expedition are:

A good science party and crew (it's essential that everyone is able to get along for the expedition).
A science party that works well together and with the tech staff. You are around the same people with no escape for 60 plus days and it is essential to be able to work together.
Sea conditions that allow for operations.
What is your favorite sea creature and why?
I'm going to say the Dumbo Squid. Really neat looking animal, almost looks like a ghost. We got some nice video of one with the re-entry camera a couple of years ago.
What do you do back home when not on the JR?
When I'm back home, I still have to go into the office. I work at IODP planning operations for upcoming expeditions and budgets for the new year, things like that. Outside of work, I like to work out when I can and do work in the yard around my house.
Do you get seasick? If yes or sometimes, please also select the other tab and describe how you cope with it.
I've been very lucky to have never been truly seasick. I've felt a bit tired, but was never ill. It's not something I want to experience!
The need for space comes in many forms. Which type of space, in general, is the most important to you?
_X_ Personal Space
___ Creative Space
___ Outdoor Space
___ Emotional Space
___ Physical Space
___ Spiritual or Meditative
___ Outer Space
___ Community Space
___ Quite Space
___ Productive/Work Space
___ Digital/Virtual Space
___ Public Space
___ Inner Space
___ Other:
Why that type of space? What makes it important to you and will it be available while on the JR?
Personal space is generally the most important. You don't get much privacy on the ship.