The call comes……."Core on Deck" ……and a very professional team of technicians jump into action. The core is transported from the drill floor to be processed on the catwalk.  It is extremely impressive to see the technical team work like a well-oiled machine. Everyone knows their role, and performs it to perfection.  The whole process has to be fast and efficient. As true professionals, they have a job to do and it has to be done quickly!
The curator, Chad is responsible for the sampling and measurements of the core. He checks out the state of the core and has to make a quick decision to ensure the core is safely contained, samples are taken, entered into the database, and labeled.  It has just been brought up from depths of 100's of metres, below the ocean floor. The core is brought up into daylight, atmospheric pressure and daytime temperatures. It needs to be processed quickly and given time to stabilize. The team work a 12-hour shift, handing over with clockwork precision to the team that starts at midnight and works through till midday.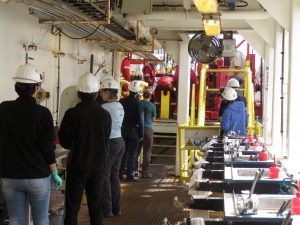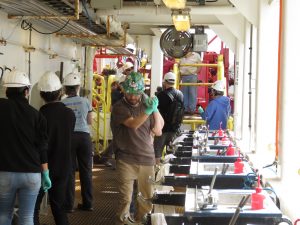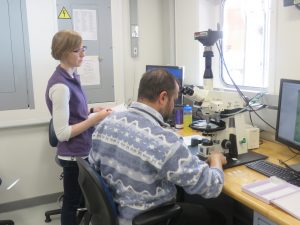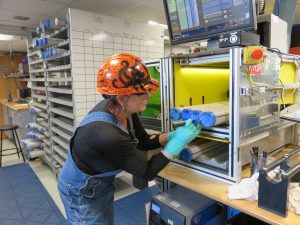 The sedimentology / paleontology and geophysics teams also work a 12-hour shift.  For them it is the excitement of describing and interpreting the paleo-history of the sediments deposited millions of years ago. It is extraordinary seeing an international team of scientists, learning and sharing with each other, all with a common goal of determining whether they had in fact found the submerged continent of Zealandia.