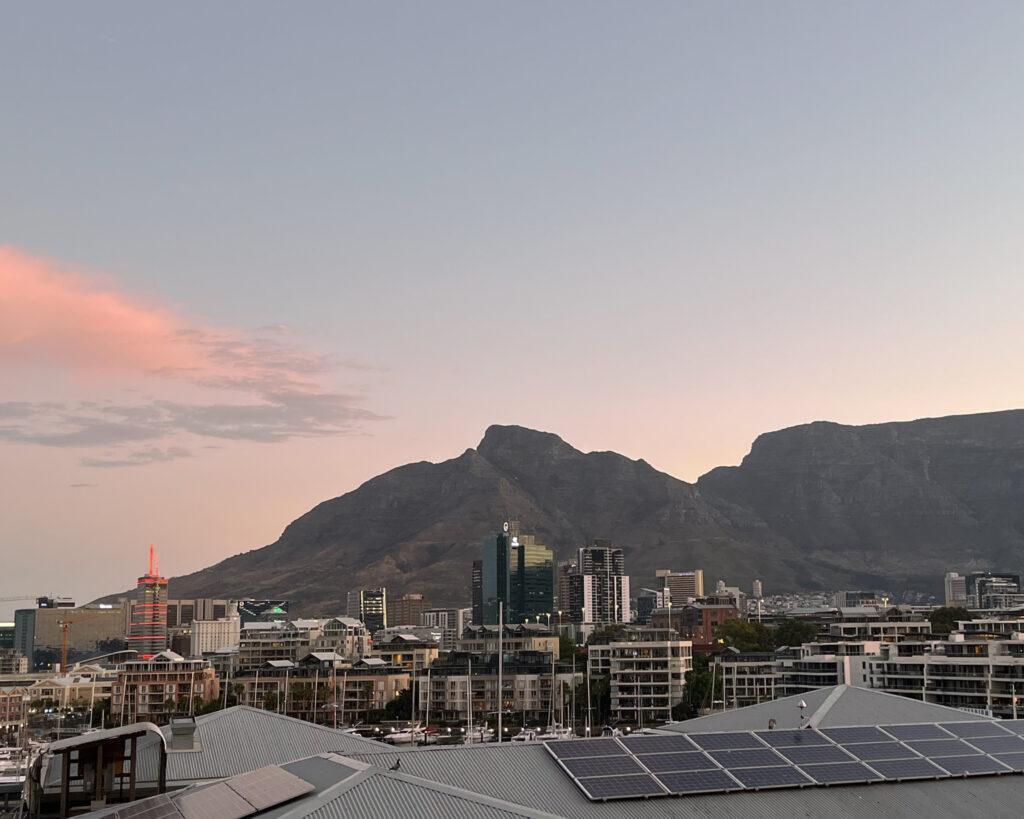 Day 6 in Quarantine – No Red-winged Starlings Allowed
Laurel Childress, who has a geochemistry background and works for the International Ocean Discovery Program at Texas A&M University, is a regular on the JOIDES Resolution (aka the JR), having sailed 4 times over the past 9 years.
But in some ways, she's in the same boat as a JR neophyte like me. This is the first time in two-and-a-half years—since the pandemic began—that the JR will set out with a full contingent of scientists: 28 in total. Since Laurel last sailed, complex COVID-19 mitigation protocols are in place, along with endless contingency plans addressing seemingly infinite unknowns and uncertainties.
Whenever dozens of scientists come together from all over the world to work for 61 days, it's a major undertaking. Layer COVID-19 on top of that, and you can appreciate this haiku written by a scientist who's sailed many times before on the JR.
I know so much and
I know so very little
At the same time now
Onboard outreach officers like me are part of the science party. We have regular duties, including sharing posts about science, news, and ship life on the JR's Facebook, Twitter and Instagram accounts.
We also design creative projects to help spread the word about the fascinating science done round the clock on the JR. One of mine is writing haiku and encouraging the scientists and crew to flex their poetic muscles too. The aim is to amass enough for a collection entitled 3-9-2 haiku to be published post-cruise.
Why haiku? I'd argue these ancient poetic forms are the linguistic equivalent to the cores of sediment and rock that we'll be extracting from deep below the ocean floor. A haiku is a core. Its compact 17 syllables describe natural phenomena and reveal timeless truths. Its simple 3-line structure makes it sublimely suited for broaching complex science—like the kind we're doing on the JR—in an approachable way.
I've been writing a lot during this week of quarantine, while we all confined to rooms in Cape Town's Commodore Hotel. In addition, I attend the multiple daily Zoom events that Laurel schedules and usually hosts, with presentations by and for the science team on everything from the nuances of stratigraphy to the workings of the JR's toilets (think airplane lavatory).
Given everyone's chipper appearances at the meetings, I'd say we're all faring well. Complaints about missing luggage and slow room service bubble up. But mostly, we're incredibly grateful. I certainly am, and not just because the tiger prawns I ordered for dinner came in time for me to celebrate this Year of the Tiger. The prospect of boarding the JR and sailing several hundred miles south to the Agulhas Plateau is well worth multiple COVID-19 tests and a weeklong stint in isolation.
(Keeping it on the down low that during isolation, I did entertain two uninvited visitors. First a bird ventured in off my balcony, lured by a bit of leftover rusk. And more recently an unidentified spider nimbly traversed from curtain to desk and back again, causing me no small envy about his ability to exercise in tight spaces.)
Balcony Buddy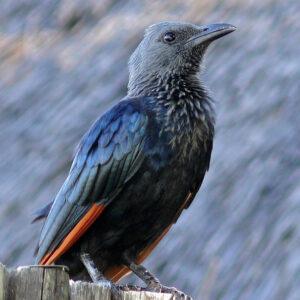 Furtive feathered friend
Jet black. Sienna feathers
Kept close to his chest.
All this to say that Expedition 392's science party is not so much bearing as grinning—with at least one among us flashing rosy-tinged teeth—their odd discoloration brought on by six days of nonstop sipping of rooibos tea, made from a red bush native to South Africa.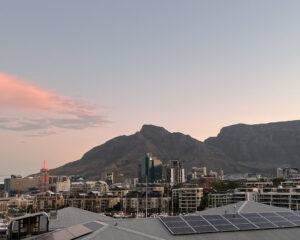 Even prettier in pink is Table Mountain at sunset, with its wispy wreath of clouds. Its face, seeming to change expression almost hourly, has inspired many a haiku this week.
Thankful as I am for the stunning view—which offsets slate grey walls and a moody framed photo of the Antipolis, a Cape Town shipwreck—I can hardly wait to trade this hotel room for a tiny cabin on the JR's upper tween deck.
Transformation
fog rolls off the sea
a soft grey eraser of
what is set in stone