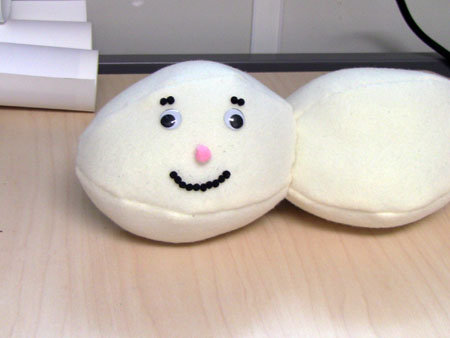 Hi! Today should be interesting out here in the South Pacific Ocean. We will be arriving at our last location in about an hour. While the crew is busy assembling drilling pipe and lowering it to the seafloor, the scientists and some crew members will be holding a kite flying contest on the helideck. Let's hope for a windy day! It looks promising at this time.
The last location is in 5300 meters of water, so it will take many hours to lower the drill pipe. Today, I would like to tell you a little about two of the drillers.
Nick Parish (Driller)
Nick grew up in the small city of Artesia, New Mexico in an oil related business family. His father owned a cable tool company and Nick gained experience as a roughneck by the time he was in high school and college. On the JR, he operates the machinery involved in he coring operation. Prior to working on the JOIDES Resolution, he worked in the oil fields of New Mexico, Libya, Senegal, the North Sea, and Nigeria.
During his time off, he likes to golf and travel. He owns some property in the Philippines where he plans to retire in the future.
Phil Christie (Tool pusher/Core Tech)
Phil grew up in Scotland in the city of Aberdeen. Since the discovery of oil in the North Sea, the city has been transformed into an oil town. Many of the people work in industries that provide support for the oil rigs. He got involved in the oil industry when some of his friends encouraged him to apply for work. By the age of 17, he was working offshore. He has spent time in the North Sea near the Shetland Islands and in the Norwegian sector. He has worked on the JR for about 13 years and supervises the workers on the drill floor.
In his spare time, Phil likes GP (Grand Prix) motor racing and fabricating things. That would explain why he has a house in the Philippines that he continues to build onto.
Both Nick and Phil say that it is much better working on the JOIDES Resolution than on oil rigs. The working atmosphere is much more relaxed and the turnover rate for workers is much lower than on an oil rig. This gives everyone a chance to know each other and a sense of camaraderie develops.