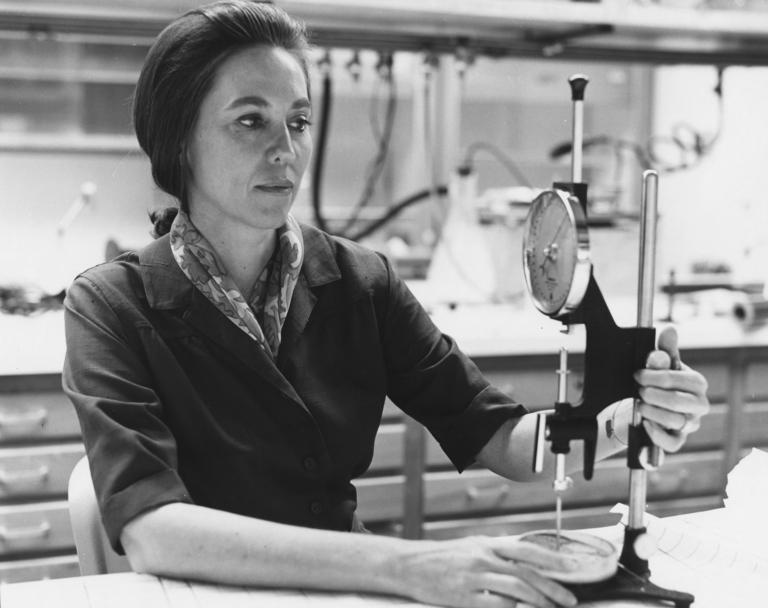 DSDP Leg 3 and Dr. Elizabeth "Betty" Gealy
To increase accessibility to our expedition, click to listen to the page text read aloud.
During this expedition, we are taking a look back to the 150-year anniversary of the very first oceanographic research expedition (H.M.S. Challenger) and the legacy expedition that sampled from the same region just over 50 years ago (Glomar Challenger) that we are currently exploring (see our blog post, The ships that sailed before us). We have shared a brief narrative of Communications from the sea – before personal wi-fi. In this post, we share a snapshot of the role women played in supporting ocean research and discovery.
The first FEMALE scientists at sea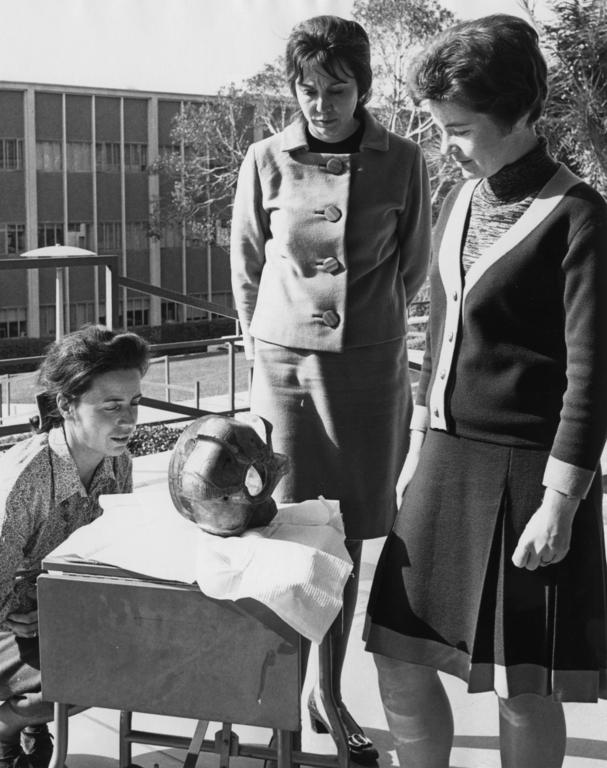 Bonatti and Crane (2012) published an excellent overview of Oceanography and Women: Early Challenges, starting with the ancient taboos that prevented women scientists from sailing on oceanographic vessels until roughly the mid-1960s. Although female French botanist Jeanne Baret was the first woman to sail around the world in 1676-1679, she boarded the ship disguised as a man and was successful at maintaining her cover for over a year. The H.M.S. Challenger expedition (1872-1876), with over 240 scientists and crew, did not have any women on board.
Fast-forward to the start of the Deep Sea Drilling Program (DSDP) and its first expedition in August-September 1968. No women participated on board Glomar Challenger for Leg 1, but the first two women to sail on Glomar Challenger joined during Leg 2 – Dr. Maria Cita (paleontologist, Universita di Milano, Italy) and Dr. Catherine Nigrini (paleontologist, Scripps Institution of Oceanography, USA). No women were present on Leg 3. A scan of the Initial Reports of the Deep Sea Drilling Project, Volume III pages for "Participants Aboard GLOMAR CHALLENGER for Leg Three" (p. xi-xii) lists only one female name, and it is under the Senior Project Personnel section. That name is Dr. Elizabeth L. Gealy, Executive Staff Geologist.
Dr. Elizabeth L. Gealy
Elizabeth "Betty" Gealy was born in Texas in 1923 as the daughter of a prospector who drilled exploratory oil wells. She earned bachelors degrees in art and geology from Southern Methodist University and a M.A. and Ph.D. in geology from Harvard University (her degrees are technically from Radcliffe College, which had a joint enrollment program with Harvard since Harvard did not award degrees to women in the early 1950s).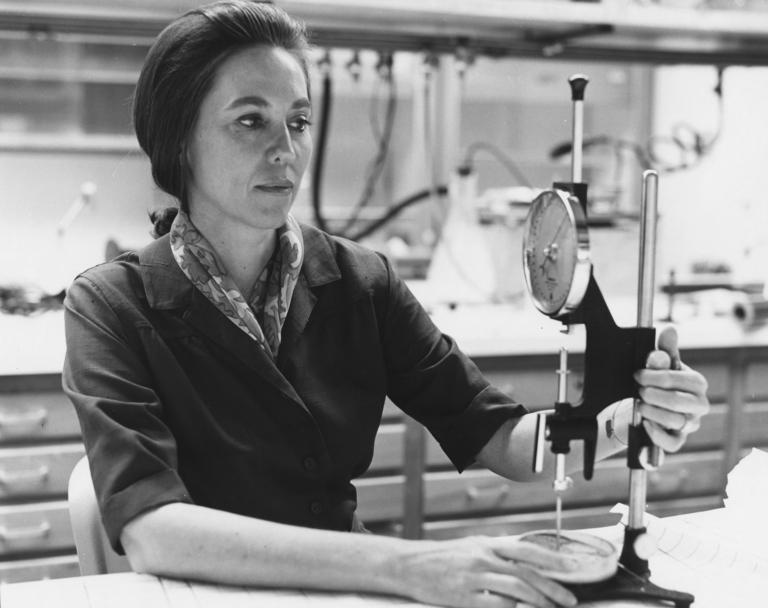 Her journey as a geologist was not an easy one. When she applied for her first professional geology job in the 1940s, she was hired as a secretary by Humble Oil & Refining until she was promoted to a staff geologist. When she attended Harvard for graduate school, one of her professors told her that he was required to allow her in his class, but he was not required to pass her. Betty ended up graduating Harvard Phi Beta Kappa.
Dr. Gealy joined Scripps Institution of Oceanography in 1967 to manage the scientific ocean drilling program. She was one of the few females of her time to be in such a high-profile scientific position. Betty authored History and Evaluation of the Logging Program of the Deep Sea Drilling Project Through May, 1969 and was the lead author on Special Papers: Results of the Joides Deep Sea Drilling Project; 1968-1971. She departed Scripps in the early 1970s and passed away in 2009.
Expedition 390 AND DSDP participant data
Although there were few women as participants and leaders in the early DSDP expeditions, our current Expedition 390 has co-chief scientist Dr. Rosalind Coggon, expedition project manager Dr. Emily Estes, and many others working as scientists, technicians, and educators on board.
For those interested in learning more about the role of women in DSDP, Ocean Drilling Program (ODP) and the Integrated Ocean Drilling Program and International Ocean Discovery Program (IODP), you are encouraged to read Dr. Katherine Lewandowski's chapter in the book Women and Geology: Who Are We, Where Have We Come From, and Where Are We Going?. In her chapter, titled Taboos, stowaways, and chief scientists: A brief history of women in oceanography, Dr. Lewandowski provides a detailed overview of the visibility, participation, and contributions of women in scientific ocean drilling and oceanography as a whole.
—————————————–
Biographical information about Dr. Elizabeth Gealy obtained from The San Diego Union-Tribune, Elizabeth 'Betty' Gealy; Scripps scientist broke gender barrier (2009, October 17) and Elizabeth Lee Gealy (2009, Oct. 4-7).
Citation for Figure 1: Deep Sea Drilling Project, "Deep Sea Scientists-Three scientists examine a worn-out drill bit, which was used on the second leg of the Deep Sea Drilling Project. Left to right, Maria Bianca Cita, of Milan Italy; Elizabeth Lee Gealy, of Scripps Institution of Oceanography; and Catherine Nigrini, of Toronto, Canada. Cita and Nigrini were scientific staff for the Second DSDP Leg – New York to Dakar. Gealy was Executive Staff Geologist for DSDP at SIO. 1968.",
1968, Scripps Institution of Oceanography Photographs, UC San Diego Library), https://library.ucsd.edu/dc/object/bb9796352p
Citation for Figure 2: creator, "DSDP Staff Geologist – Dr. Betty Gealy, of Richardson, Texas, Executive Staff Geologist for the Deep Sea Drilling Project, measures ocean bottom sediment with the aid of a penetrometer. Scripps Institution of Oceanography of the University of California at San Diego is operating institution for the $12.6 million project which is a part of the National Science Foundation's National Research Program of Ocean Sediment Coring", 1968-03-25, Scripps Institution of Oceanography Photographs, UC San Diego Library, https://library.ucsd.edu/dc/object/bb2867959f