Education and Outreach – Contest for schools/Concorso per scuole
WHEN WILL WE REACH THE BASEMENT IN HOLE 1500?
GET INVOLVED IN EXPEDITION 367 SOUTH CHINA SEA RIFTED MARGIN!

During Expedition 367 South China Sea Rifted Margin we are drilling two site. Our main goal is to reach the basement rocks under the sediment layers in order to understand their composition and give an answer to our main research question:how was the South China Sea formed?
We are coring two sites. Every day at the first site (U1499), we were waiting for the Driller to say " we reached the basement!" We did not know exactly the depth of the sediments we would pass through to arrive at our target. So, we organized a playful "bet" among the scientists trying to guess this depth.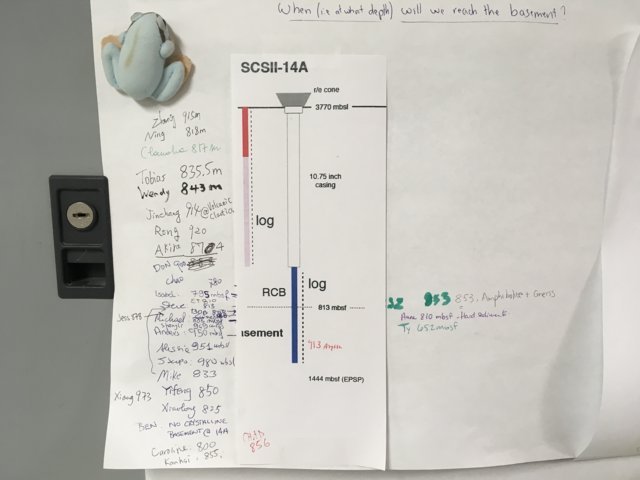 NOW WE WANT TO INVOLVE THE SCHOOLS IN THE GUESS FOR THE SECOND SITE (U1500)

If you are a teacher  make your class guess at this PAGE. THE CLASS CLOSEST TO THE REAL DEPTH MEASUREMENT WILL RECEIVE PRIZES! (For American and European Schools)