Education – Contest for schools/Concorso per scuole: we have a winner!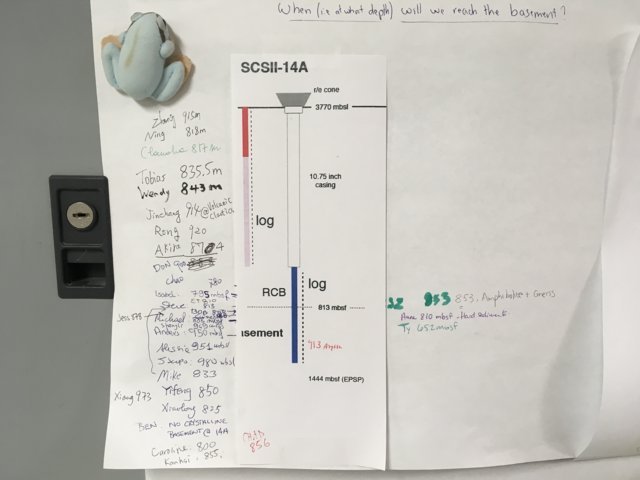 The question was: when will we reach the basement in the site 1500?
Officially we hit the basement at the depth of 1379 m below sea floor level and so the winner is:
the class 3B  of the Middle School Fermi – Venegono Inferiore (Va) – Italy
Their guess was 1383 a measure very very close to the real one.
Congratulation to the students and to their teacher Maruska Sanfelice.
Thank you for all the schools that participated in the contests.