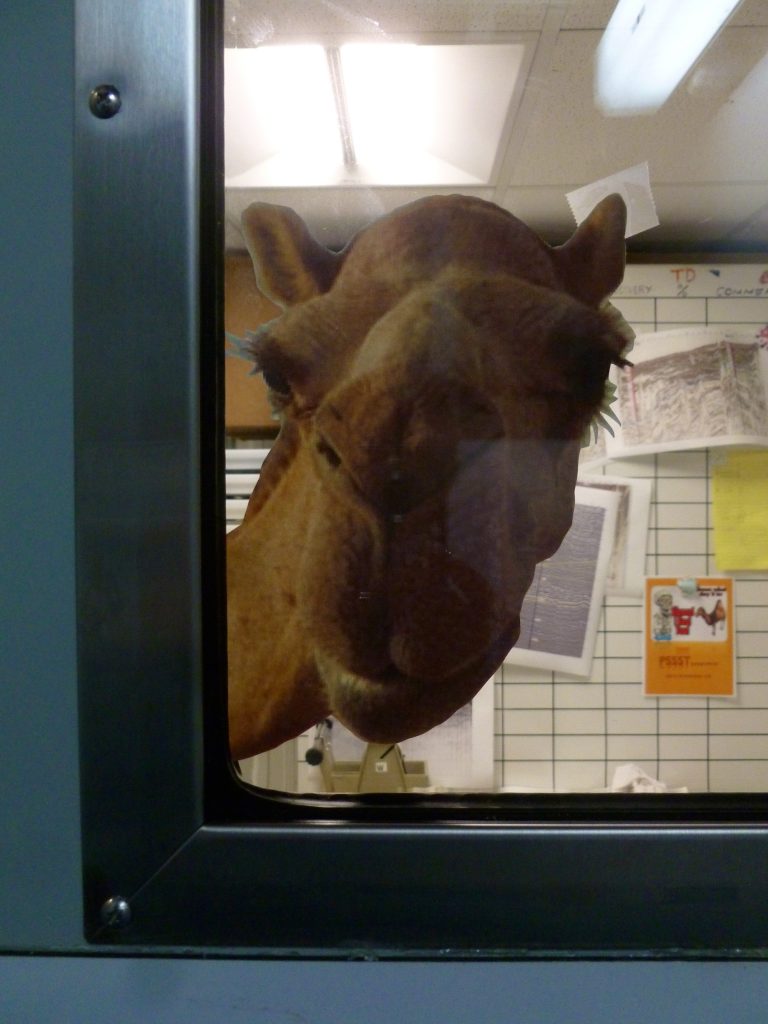 Exp 354 Halfway Milestone
Yesterday was "Hump" Day. This means we are halfway through the expedition, which officially started on January 29 and will end on March 31. Camels started to appear literally everywhere around the JR. There were camels in the stairwell, camels on the television screens, and there was even a camel in the chem lab.
Some of our international scientists were quite confused, as this concept must be distinctly North American. But it's a tradition on the JR to celebrate this milestone on the expedition, so we had a nice get-together in the lounge, complete with popcorn, cupcakes and music.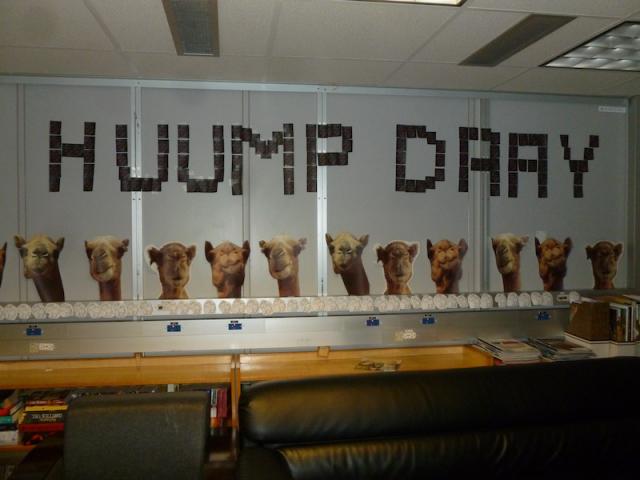 I was surprised to find out that 4 weeks had already passed. For me, the expedition has been going by quickly. But I wondered if everyone else felt the same way. A quick poll of our science party revealed the following results: 64% felt that the expedition has gone quickly, 27% said it felt normal or as expected, and only 9% felt that time was passing slowly.
I was also curious to find out what everyone thought was the best part of the expedition so far. Many responded that the best part has been meeting new people and talking to other like-minded Earth scientists from all over the world. Some expressed how much they have enjoyed learning new things, particularly the merging of science and technology. For others, the best part was the first core on deck, the first time we saw mud clasts, and the first time we saw a volcanic ash layer.
After a month at sea, it's only natural to start missing certain parts of "normal" life. When asked what they are most looking forward to upon returning home, most said they were eager to see their families and pets, to take a much-needed break, and to be active outdoors – walking, running, hiking, biking, and dancing just to name a few favorite pastimes. Some of the more unique answers included using fast Internet, taking a bath (we only have showers on the JR), eating a raw spinach salad, and getting married!
But it's too soon to start thinking about these things, as we still have another 4 weeks to go. We have already accomplished so much and are ready for the new discoveries that are sure to come!