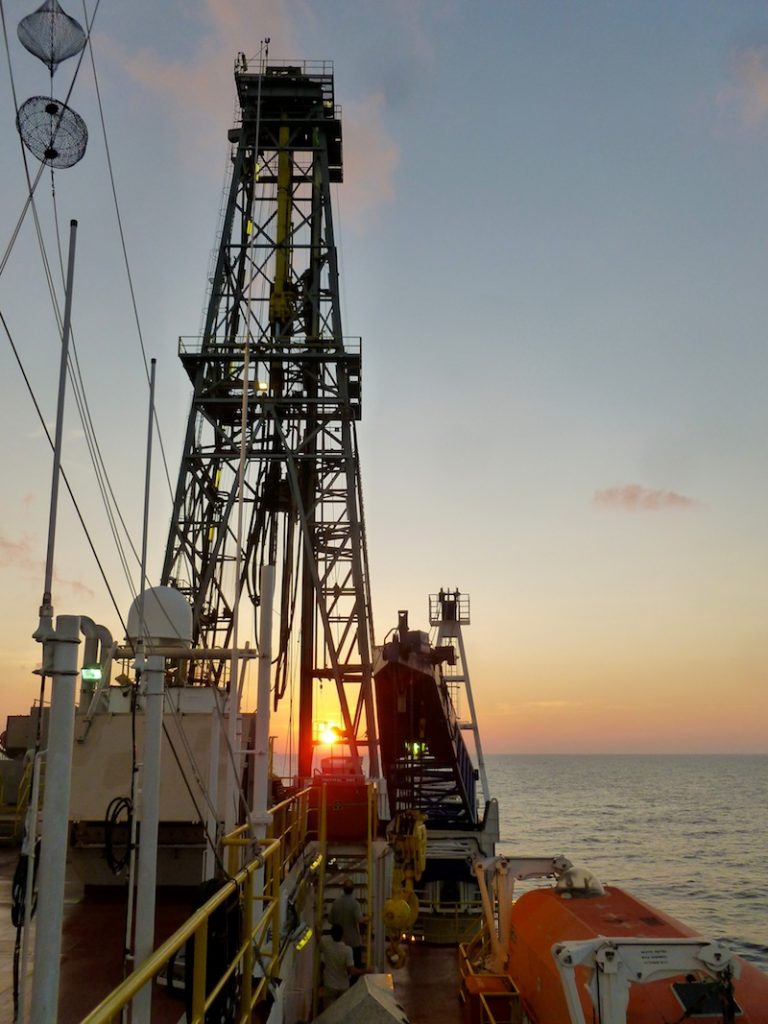 For the last few days, I have been trying to transition from night shift to day shift. It hasn't been easy. Near the start of the expedition, Lisa (the other Education Officer) and I decided to make this change so that we could accommodate schools in other time zones around the world. It seemed like a good idea at the time…
I'd really gotten used to night shift, which is something I hadn't expected. There's something really quiet and peaceful about starting your day in the middle of the night.  And then about halfway through your shift, the sky slowly begins to brighten and turn unimaginable shades of pink and orange.  After shift, you can enjoy some relaxation time up on the top deck, the noonday sun blazing down on the deep blue Indian Ocean. 
But all of that has changed now – everything is backwards!  It's light when it should be dark, dark when it should be light, and the sun goes down instead of up.  It's going to take some time to get used to this new schedule.  I'll also have to get used to interacting with a completely different group of people.  Up until now, the only times I would see the people on day shift were during the midday meal or science meeting.  So I'm really looking forward to working with them, learning from them, and getting to know them better.  I'm also eager to start connecting with different countries and cultures on this side of the world.  So far we have live broadcasts lined up in Spain, Portugal, France, the UK, India, Nepal and New Zealand.
Time to go…it's 3pm.  Normally I'd be asleep, but today I think it's time for another cup of coffee!