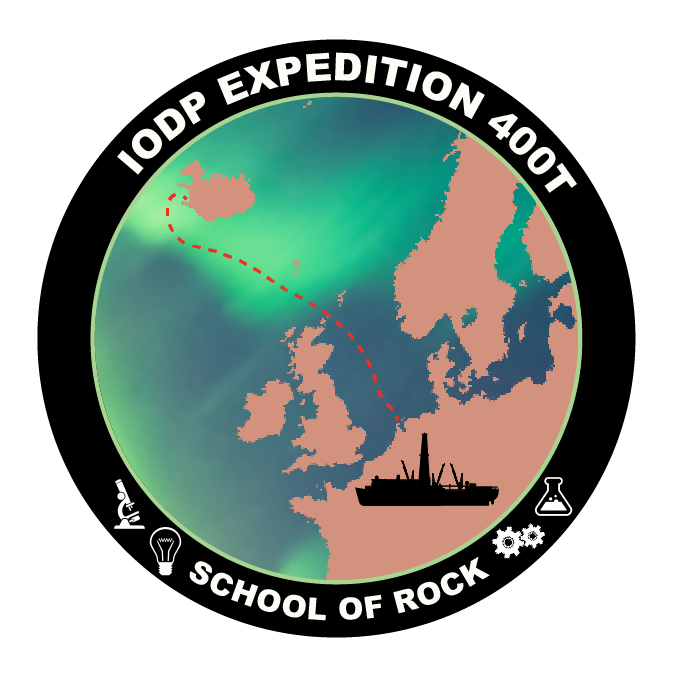 School of Rock – October 2023
For the second time in 2023, School of Rock is back! This October, educators from across the country will come together aboard the JOIDES Resolution to find creative ways to empower science teachers and learners through ocean drilling data.
School of Rock October 2023 Schedule:
July 16-18: Pre-workshop training at Atlanta Clark University
October 13-14: Science and education field trips in Iceland
October 15: Board JOIDES Resolution
October 16-22: Sail from Reykjavik, Iceland to Amsterdam, Netherlands
October 24-25: Science and education field trips in Amsterdam
In the changing landscape of science education, now more than ever we must endeavor to provide learners with authentic classroom experiences that make science both engaging and accessible to everyone. Through partnerships with the Atlanta University Center Consortium and the American Geosciences Institute, this program will continue to refine and update the extensive library of existing IODP curriculum and educational materials, to make them easier to navigate and more relevant in our increasingly digital world. Stay tuned to find out how each participant will take on this challenge!
In the meantime, meet the team:
Expedition Project Manager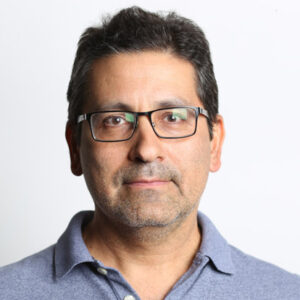 Carlos Alvarez Zarikian  I started my career as marine geologist in the Venezuelan oil industry and earned a M.S. and a Ph.D. from the University of Miami in Florida. I specialized in micropaleontology and use microfossils in a variety of research. During my PhD, I got involved in an archaeological project in Greece that discovered the ancient Greek city of Helike. The discovery was featured in a science documentary by the BBC in 2002. I have worked for IODP since 2004 and sailed as project manager in ten IODP expeditions. I have the honor to have two species of marine ostracoda named after me.
Instructors
Dr. H. Justin Ballenger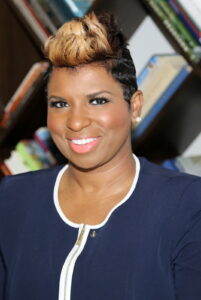 Valerie Bennett, PhD, EdD  In my current role as Program Director of Graduate Teacher Education in STEM at Clark Atlanta University, I am committed to teaching STEM teachers how to teach STEM through innovation, technological advances and through an equity lens.  With degrees in Mechanical Engineering and Higher Educational Leadership, I enjoy sharing my research in using AI, adaptive learning and resources to be a STEM Change Agent. My other research interests are in fatigue crack growth propagation modeling.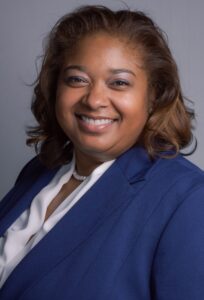 Dr. Valeisha Ellis  I am an Assistant Professor at Spelman College. I am a STEM faculty member in the Education Department. I teach STEM Methods courses and collaborate with our STEAM K-12 school partners and community stakeholders.
Sharon Cooper oversees Education and Outreach programs for the U.S. Science Support Program (USSSP) office of the International Ocean Discovery Program. She first learned about IODP when working for the Smithsonian on developing the Sant Ocean Hall, during which she sailed on the very first School of Rock in 2005 and became permanently hooked. Now a full-fledged accidental geologist, she creates and implements programs around the world to encourage students, teachers and the general public to fall in love with STEM and get their minds blown by the amazing science IODP and related programs do every day. In other parts of her life, she is a children's book author, wife, mom, cook and laundry-folder. She is married and has three boys who refer to the JR as "mommy's ship."
Maya Pincus After starting my career as an impact geologist at the University of Puerto Rico – Mayagüez, I moved to New York City to become a certified educator through the American Museum of Natural History MAT program. During my time as an Earth science teacher, I had the privilege to sail on the JOIDES Resolution twice as an onboard outreach officer. Now as a full-time science communicator for the U.S. Science Support Program, I continue to work towards my goal of making science engaging and accessible for everyone.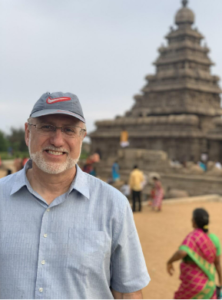 Ed Robeck  Growing up in Omaha led to me not seeing a body of saltwater until after my first year of college. At the same time, through my childhood collection of the marine fossils that are typical of southeast Nebraska I developed an early fascination with earth science—especially oceans and prehistory. I applied that and an enthusiasm for science more generally to my early work as a middle school science teacher in Lincoln, Nebraska. Since then, I've lived several places, and held a variety of positions in education—including as curriculum designer, as a university faculty member, and for the past eight years as Director of Education and Outreach at the American Geosciences Institute (AGI). I have an ongoing interest in exploring what educators in different contexts can learn from each other.
Lindsay Mossa  My name is Lindsay Mossa, and I live in Annapolis, MD. I have been an Education Specialist at the American Geosciences Institute for a little over a year. Before that, I taught Life, Physical, and Earth sciences for 15 years in schools in Maryland and upstate New York. I have also written various science curricula for middle and high school. For this School of Rock, I will serve as a contact for lesson plan revisions.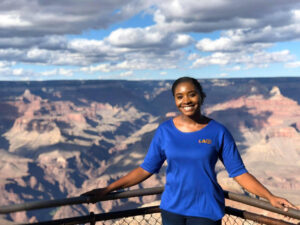 Sequoyah McGee  I am the outreach coordinator for Education and Outreach at the American Geosciences Institute (AGI). As such, I support several of AGI's program areas, primarily in terms of efforts to enhance geoscience awareness among geoscience partners, educators, and the public. I also work on the logistics of the numerous programs and projects AGI undertakes across the geoscience education and outreach community, like this wonderful partnership with the International Ocean Discovery Program (IODP) on the School of Rock program. I'm so excited for what's in store this fall!
Lauren Brase  I'm Lauren Brase, an Education Specialist at AGI. I taught high school science for five years and then spent about 5 years studying planetary science and conducting fieldwork around the world. I have been at AGI for more than a year and am happy to have found a career which brings my diverse interests together! My husband and I have two young boys and a big puppy. We move around quite a lot and are currently residing in the Chicago suburbs.
Participants
Michelle Autrey  After graduating with my bachelor's degree from Agnes Scott College, I became a neuroscience researcher with a passion for sharing my knowledge with the younger generation. Through the completion of my MAT program at Mercer University, I became a certified educator, with the concentration in math and science. Currently, I work as a STEM science educator at Stone Mountain Middle School, where my goal is to educate, expose, and elevate my students as they pursue careers in various fields.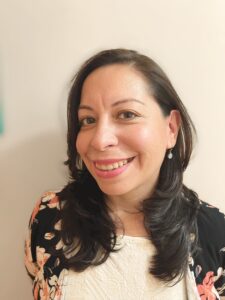 Carolina Castro  I am an Earth Science educator with over 20 years of experience in the New York City Public School System. As a recognized Master Science Teacher for New York State, I have been fortunate to be awarded grants and fellowships, such as the Burns & McDonnell STEM Grant and the prestigious REGENERON STEM Teaching Fellowship. These opportunities have not only allowed me to grow as an educator but also enabled me to bring back valuable experiences to my students and school community. Additionally, I actively contribute as a member of the New York City High Science Leadership Team and serve as an Educational Consultant for the New York State Education Department, specializing in the Next Generation Science Standards. Motivated by a passion for science and my love of learning, my ultimate goal is to spark inspiration, empower students, and provide equal opportunities for all, ensuring every student has access to the knowledge and skills needed for a successful future.
Melisa Dettbarn As a 7-12th grade Science educator and NYS Master Teacher from Buffalo, NY, I am passionate about creating student centered learning experiences that connect the community, current science research, and meaningful problem solving using rigorous science practices and technology.  Over the last 18 years, my students and I have worked with the GLOBE Project, the Niagara Frontier Sierra Club, the Buffalo Mini Maker Faire, the WNY Science and Engineering Fair, the WNY Youth Environmental Leadership Program and WNY Envirothon. I am also a member of my district's Professional Development Policy Board, representing science, and work as a mentor for preservice science teachers through Buffalo State College. I am currently working with my school-based curriculum team and as an Educator Ambassador with Harvard's Lab X Change Program to create powerful learning experiences that integrate the Next Generation Science Standards, real world issues and engaging science practices that inspire and prepare all students to pursue meaningful careers in STEM.
Dwight Ebanks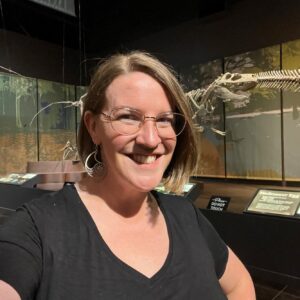 Hanna Eisla  I am the Geology Program Manager at Tellus Science Museum in Cartersville, GA, and I love taking every opportunity to help folks appreciate science. After graduating from Georgia Tech with a degree in Earth and Atmospheric Sciences I moved into the formal classroom setting for five years teaching Physics and Earth Science. A chance to serve as a volunteer at a small environmental education center ignited my passion for informal education settings and I have been serving in that way ever since!
Christopher Foley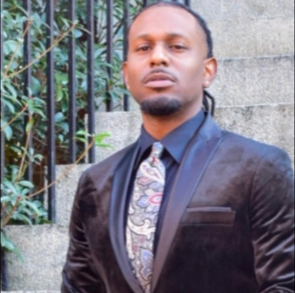 Derrick Hearn  Hello! My name is Derrick Hearn, and I am originally from Louisville, Kentucky. I moved to Atlanta by way of South Carolina. I have taught math and science for the last eight years in South Carolina and Georgia. I am a doctoral candidate in the Educational Leadership program at Clark Atlanta University. I have two nieces and two nephews. I love food, traveling, and spending time with my family, friends, and nieces and nephews. I am incredibly excited to work with everyone!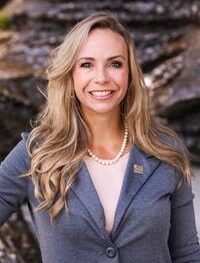 Christine Hirst Bernhardt is a National STEM education leader and PhD candidate at the University of Maryland. She served in Congress as an Albert Einstein Distinguished Educator Fellow in 2021-2022 and currently represents the US on international astronomy and Earth science education groups. She was awarded the Excellence in Astronomy Teaching award and flew on NASA's SOFIA mission. Her research is focused on international science education, teacher education and using Earth and Space topics as a gateway to STEM in early learning.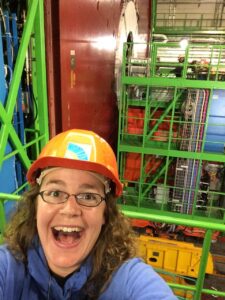 DaNel Hogan From growing up on a ranch in southern Oregon and never flying on an airplane until I was 18 to leave for college in the Midwest, to now traveling the country and the world as an educator whose main role is to teach teachers, I truly love what I do. With a solid background in physics and nearly a decade of classroom teaching experience, I served as an Albert Einstein Distinguished Educator Fellow for two years focused on the U.S. Department of Energy's Energy Literacy Initiative. From there, I returned to Tucson, Arizona and built The STEMAZing Project over the last decade and now find myself working as the Chief Learning Officer for the Waters Center for Systems Thinking. In this role, I find myself collaborating with educators as we find meaningful ways to use the Habits and tools of systems thinking to empower students with the sensemaking skills they need to understand, model, and improve the systems all around them and the systems they are in.
Steve Kirsch works as a secondary science program specialist for St. Johns County School District in Florida. Before taking on this role, he taught middle school science for 11 years. He studied electrical engineering at Rensselaer Polytechnic Institute in NY before serving in the military. He is a lifelong learner who enjoys passing his passion for science and engineering on to others.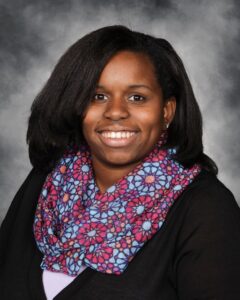 Chelsea Robinson is a graduate of Wesleyan College (B.A. in Mathematics and Advertising, Marketing & Communication) and Mercer University (M.A.T. in Secondary Mathematics Education). After a short stint in insurance, she began her teaching career at a private school in Alabama. Having taught for the last seven years in Georgia, Chelsea transitioned out of the classroom this year and has spent the last few months working as an educational consultant.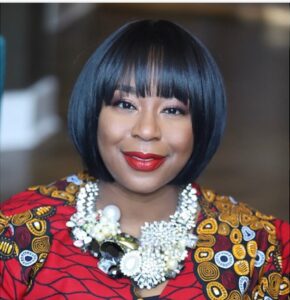 Andrea Wright I am the district STEM Coordinator for the third largest school district in the state of Georgia. With over 20 years' experience in education and a host of certifications/endorsements, I support schools with STEM/STEAM instructional content, pedagogy, partnerships, and certifications.  I concur with Marian Wright Edelman's statement that "education is for improving the lives of others and for leaving your community and world better than you found it."