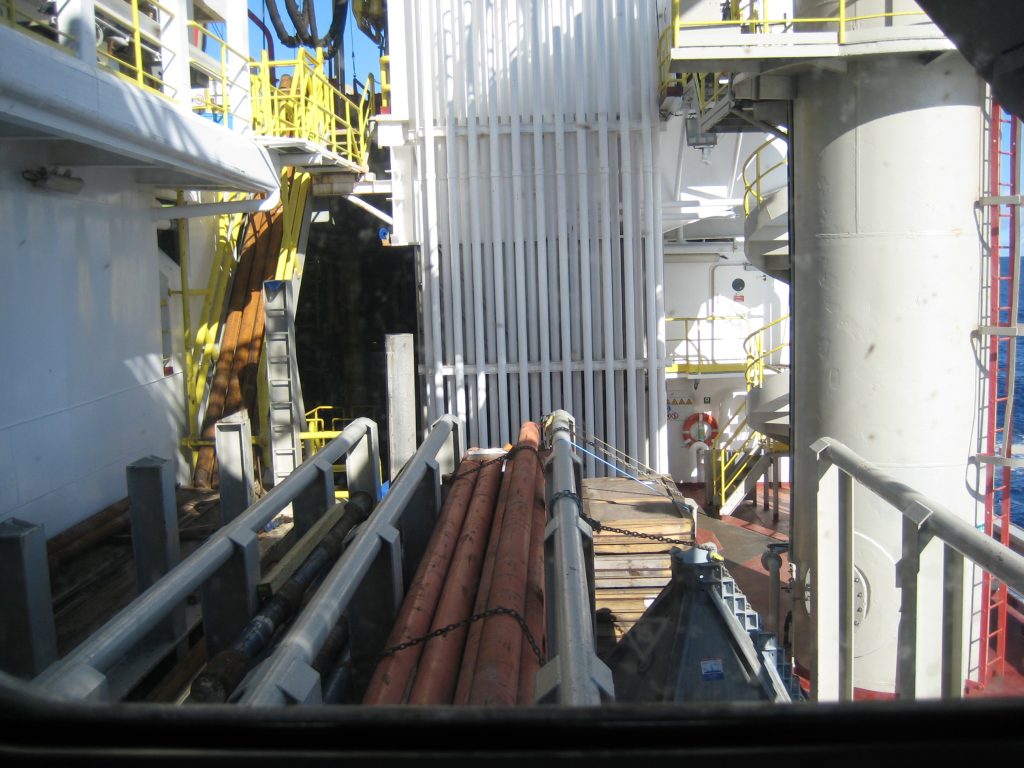 We are only hours from the reaching Hole U1309D the site that we will be logging. The pace on the ship has picked up a bit as everyone is getting ready to do their part. Banging of pipe and the sound of machinery added to the excitement as the drillers prepared to build the drill string. Everything will be ready to go as soon as we reach the site. It doesn't matter what time of day or night we arrive, the process will begin immediately. This is a 24 hour working ship.
As the Education Officer on this expedition, I had some preparation as well to finish today. I have been packing the J/aRt winning sculptures for their journey to the bottom of the sea. In addition to the sculptures we have cups that were decorated by Hélder Pereira's classes and a bag of cups decorated by crew members. All of these works of art had to be secured in mesh bags and the bags tied to the camera (VIT) frame. Later tonight when the camera is lowered to find the hole for reentry, the cups and sculptures will feel the effects of 1650 meters of water pressing down on them. At that depth they will be subjected to pressures of nearly 1500 pounds per square inch. I am anxious to see how the sculptures weather the abuse.
Because this is a relatively short expedition, people are anxious to get their work started. It takes on a different flavor when you know that your will only be drilling for a few days instead of the usual six to eight weeks. This is more like a sprint.