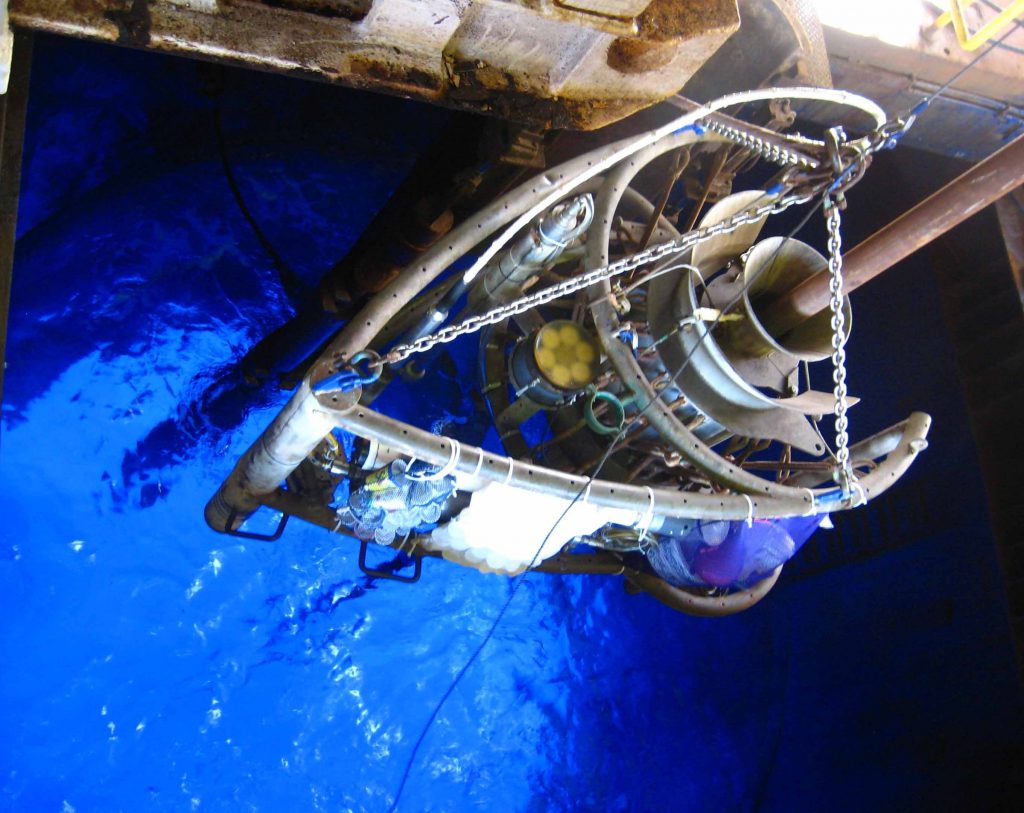 This has been by far the busiest day yet on the expedition. The day has flown by in a whirlwind of activity. We arrived on site last night at around 10:30 ship time. Once we got in position the drillers started to trip the line and get ready to find the hole.
Tripping was a little slower than usual because the "roughneck" ,which helps to stabilize the pipe as they are putting the string together, was not working. Undaunted, the drilling crew used ropes to secure the pipe and continued to use human power until the tool was fixed.
By late morning the drill string was ready to go and the camera was lowered. The first attempt was successful in finding a hole but it was not very deep and was clearly not U1309D. The second attempt put the pipe directly in U1309D. The camera came up and the logging instruments went down. Currently logging is going well and will continue through the night.
When the camera came up it was holding the J/aRt sculptures that were sent to the bottom of for some pressure therapy. The results were interesting. Look for pictures soon. The sculptures are currently drying out in the core lab. Later we should have a video chronicling the entire process.
The wind is picking up now which may delay our use of the VSP (Vertical Seismic Profile). We will just have to wait and see what happens tomorrow.