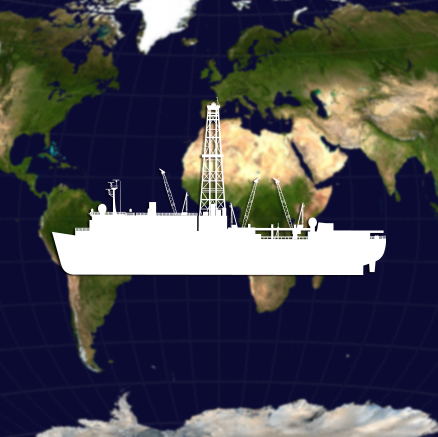 How far south is the JOIDES Resolution?
This expedition is all about the Southern Ocean and its currents – but how far south are we going?
We started in Punta Arenas, Chile, which has a latitude of 53°S. While this might seem pretty far south, Ushuaia in Argentina narrowly beats it to the title of "Southernmost City in the World", at 54°S.
Our first two sites were also at 53°S, directly east of Punta Arenas through the Strait of Magellan. While there are very few cities this far south, there are cities at or near this latitude in the North:
Dublin, Ireland – 53°N
Manchester, England – 53°N
Hamburg, Germany – 53°N
Amsterdam, Netherlands – 52°N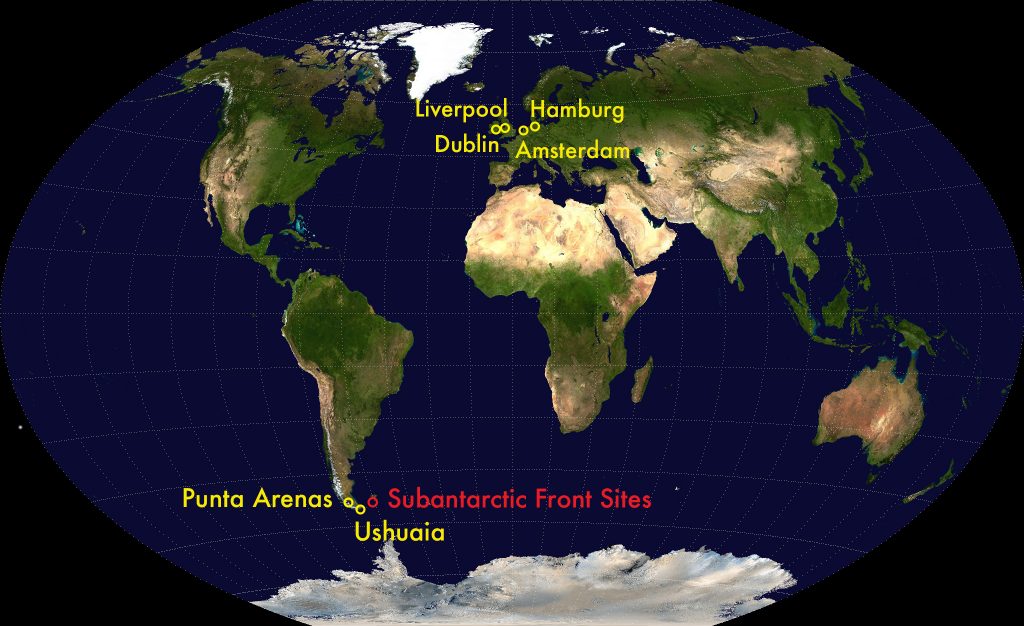 Our next sites are in the Scotia Sea between 57-59°S, northeast of the Antarctic Peninsula. Some cities that lie between these latitudes in the north include:
Juneau, USA – 58°N
Oslo, Norway – 59°N
Stockholm, Sweden – 59°N
Saint Petersburg, Russia – 59°N
Aberdeen, Scotland – 57°N
And some cities are even farther north than we will be south: Anchorage, Alaska is located at 61°N; Reykjavik, Iceland is at 64°N; and Murmansk, Russia even lies above the Arctic Circle at 68°N!
Why are there so many more cities and people living that far north relative to that far south? A lot of these locations in Europe are much warmer than the same latitudes in the south, or even across the Atlantic; warm south-westerly winds and the Gulf Stream bring Europe to temperatures 5°C/9°F warmer on average than their latitudinal counterparts elsewhere. And besides – there's much more land in the northern hemisphere to put cities on!