JOIDES Resolution in Hong Kong
Since the 8th of February the JOIDES Resolution is docked in the Hong Kong harbor.
But even if we are not sailing, there are still many things to do. We have many presentations every day about the science we are going to do and about the life on the JR.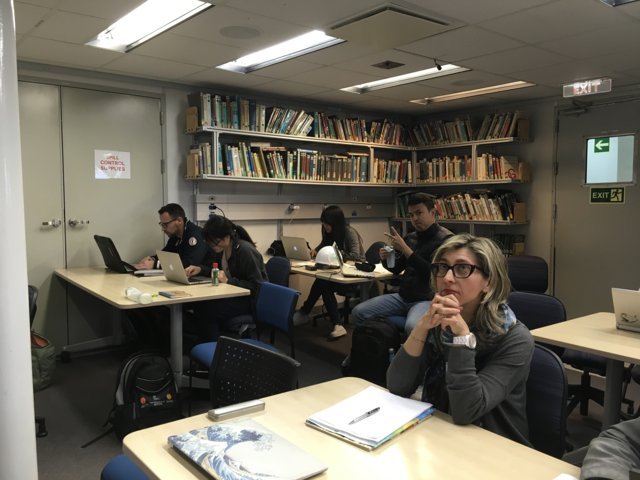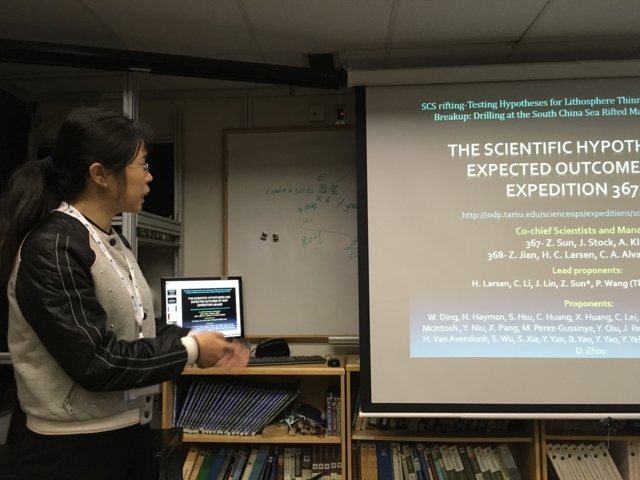 One of the Co-chief Scientists, Zhen Sun, explains the goals of Expedition 367. But we will speak more about it later.
In the evening we can leave the ship and go to the town for a few hours.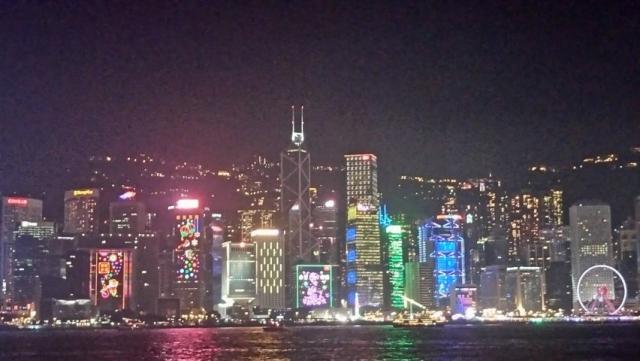 Amazing view of Hong Kong