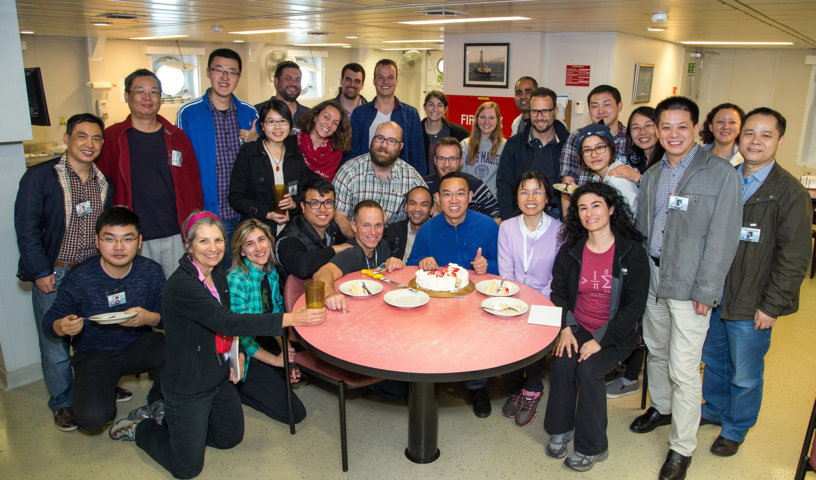 Life on the JR/Vita a bordo- No one will miss the birthday cake/nessuno resti senza torta di compleanno! (english/Italian)
What will happen if your birthday is when you are in the middle of the ocean, (technically on the South China Sea), during an IODP Expedition faraway from home?! No worries. The JOIDES Resolution crew will prepare for you an amazing birthday cake and you will miss home a little bit less.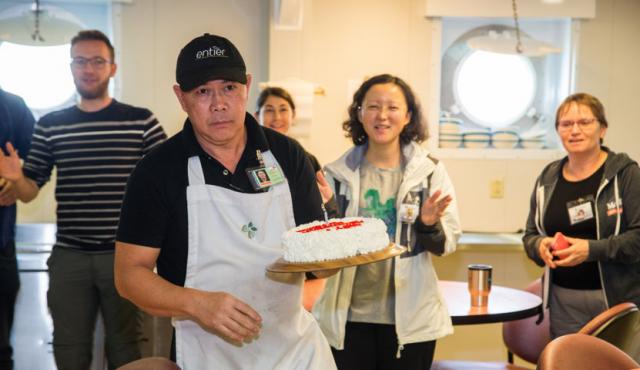 Cosa accadrebbe se il tuo compleanno cadesse proprio mentre ti trovi nel mezzo dell'oceano (tecnicamente nel Mare della Cina Meridionale), durante una spedizione dell"IODP , lontano da casa?! Niente paura. L'equipaggio della JOIDES Resolution ti preparerebbe una buonissima torta di compleanno e "casa" ti mancherebbe un pochino di meno.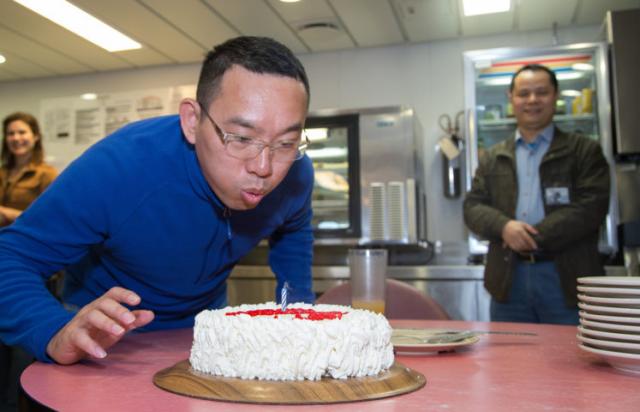 Happy Birthday Lifeng! Buon compleanno Lifeng!