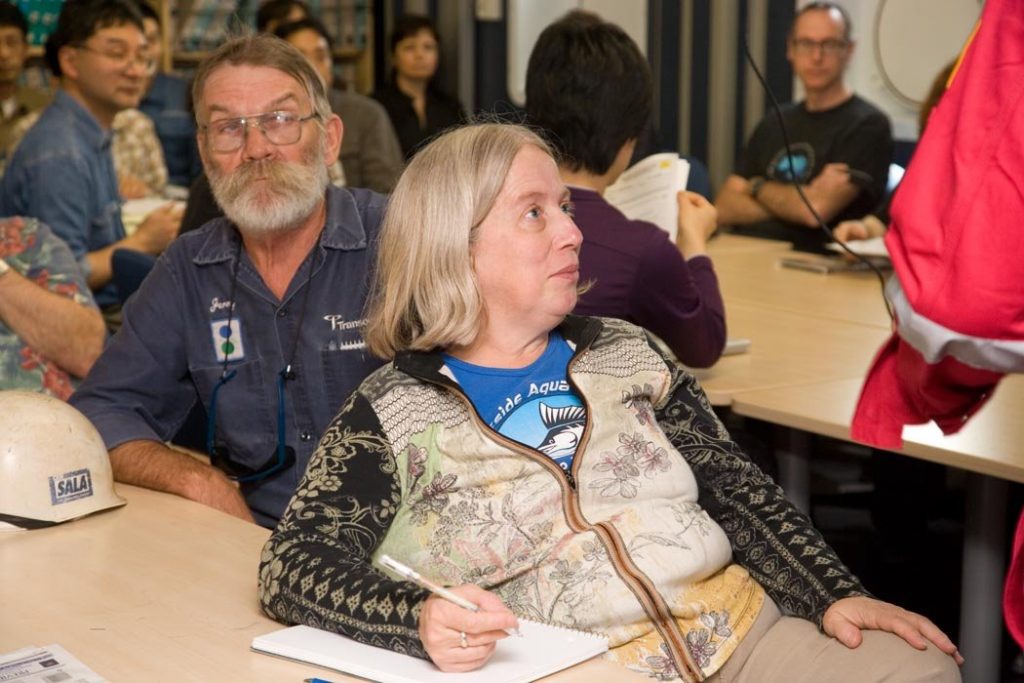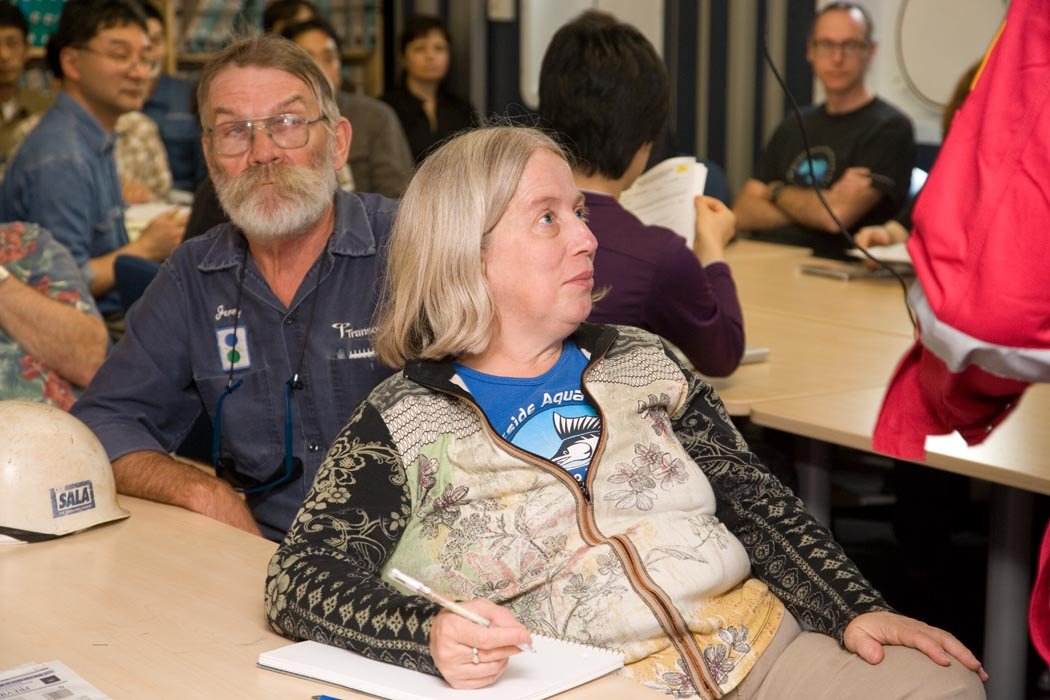 Hey, Hey NSTA!  Greetings again from The JR.  We're still at 12.04N, 142.09W drilling our third hole at site U1331.  When drilling sediments, we can drill more than one whole in case of gaps between the cores.  Tomorrow we'll have a science meeting to discuss the findings here, while moving on to our second drill site.
Challenge:  Brainstorm causes for gaps between the cores.  Post your answers using the Comment function below.
We hope you enjoy today's video of Dr. Peggy Delaney, Univeristy of California, Santa Cruz Professor of Ocean Sciences, as she invites us into the chemistry lab on the Forecastle Deck.  A prominent  geochemist and paleoceanographer, Peggy's contributions to IODP and The JR's renovation give her a unique perspective of the ship, as you're about to see.  For more about Peggy and to follow her blog, check Scientific American early next week.  We'll let you know when it's live.
Next up:  Lisa Crowder on the Cat Walk!
Photo:  Peggy Delaney and Cheif Mate Jerry Embry listen to the Captain's safety orientation.  Credit:  Bill Crawford, IODP Imaging Specialist and all 'round super dude. 
Missing you at NSTA,
Leslie