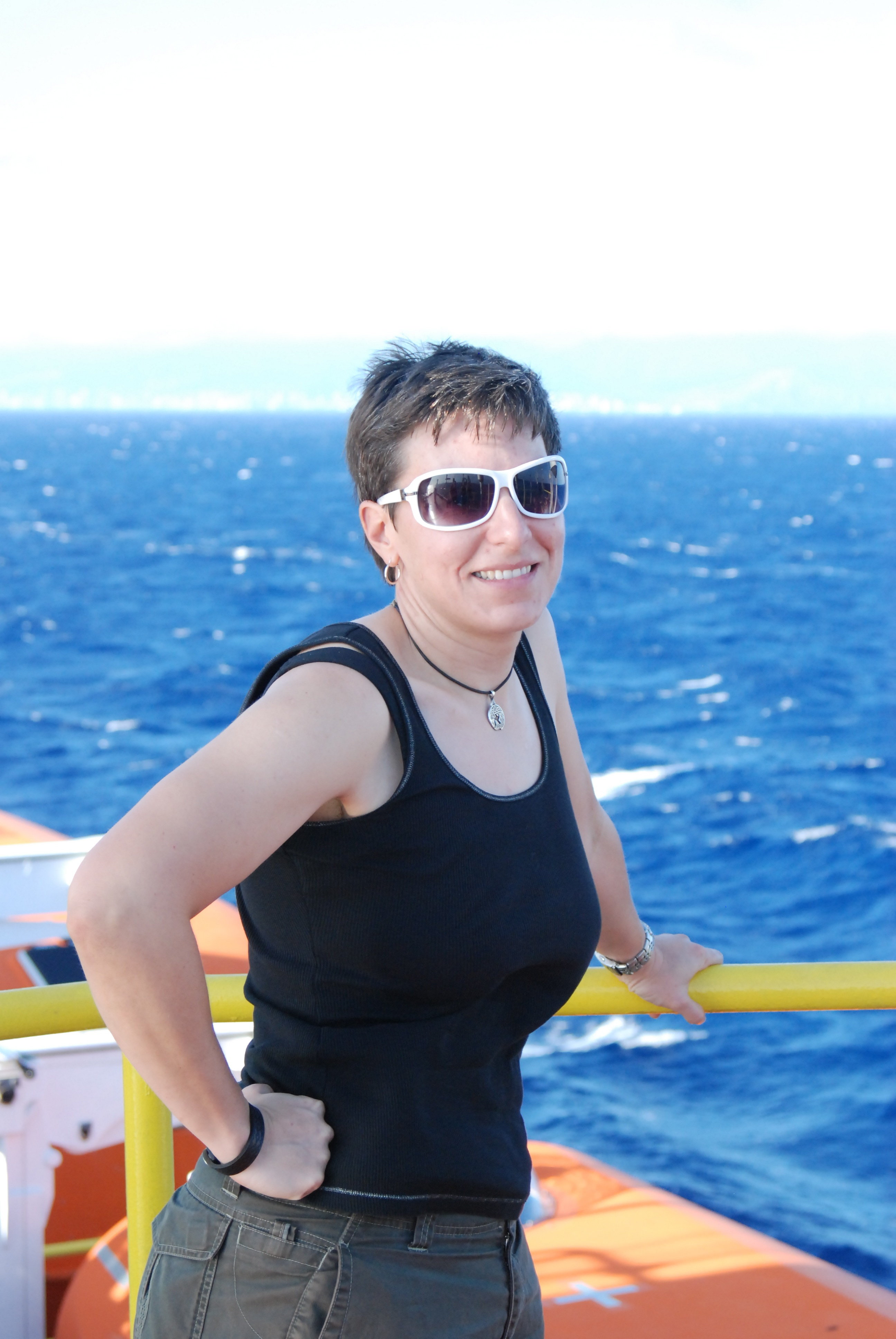 Wow, it's Saturday already and Deep Earth Academy has given nearly everything away!  Thanks for stopping by, though, and be sure to fill out an order form and take a website bookmark with you.
We hope you're enjoying our video hellos; we're sending them from a very long way.  They're a lot of fun to make and this helps us practice for the next trick up our sleeves — video broadcasting.  Today we're sending Assitant Laboratory Officer Lisa Crowder's greetings from The JR catwalk where the 9.5 m core is cut into 150 cm sections, and marked with hole, site, and section identification before being taken into the labs.  You can watch this and three other NSTA shout out and coring videos on Ocean Leadership's YouTube channel.
By the way, Lisa has served as a School of Rock instructor and attended NSTA with Deep Earth Academy in '07 and '08!
Enjoy!
Leslie
Photo Credit:  Kelly VonDrehl, IODP Publications Specialist
Video Credit:  Bill Crawford, IODP Imaging Specialist.