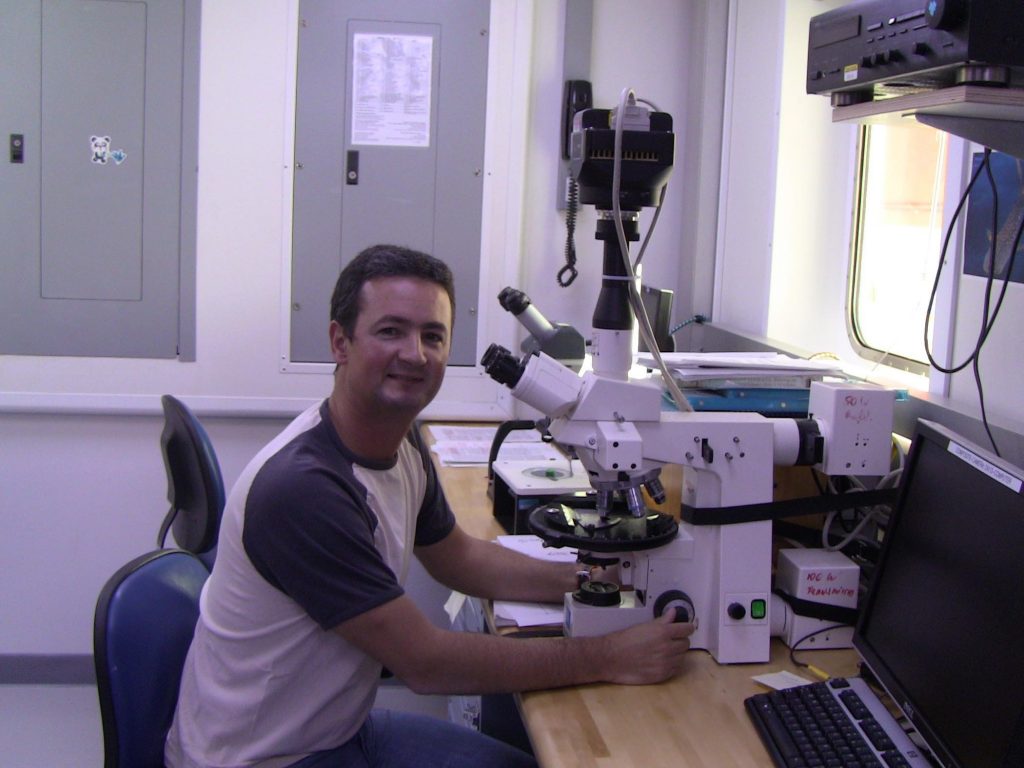 Laurent Toffin – Microbiologist
Laurent Toffin is microbiologist sailing on Expedition 329. He was born in Saint Cloud, near Paris, and grew up in France. He currently lives in Locmaria-Plouzane, located along the coast in northwestern France, with his wife and young son.Laurent earned a Masters degree and a PhD from the University de Bretagne (University Brest) in the field of microbiology. While working on his PhD, Laurent gave lectures to graduate students at the University. He did some post doc work in Japan for JAMSTEC (Japan Agency for Marine Earth-Science and Technology) and then returned to France and went to work for Cemagref, (an institute that focuses on the environment), and was involved in research of how microorganisms produce methane from municipal solid waste. In 2006, Laurent was hired to work in Ifremer, Centre de Brest as a researcher in microbiology.
His current interest is in looking at microbes located in the deep ocean sediments to see if they are related to those found in shallow areas. He plans to take samples from the cores and cultivate them to learn about their lineage. Very little work has been done with deep sediment microbes.
In his spare time, Laurent likes bicycling, mountain hiking, and playing the guitar.