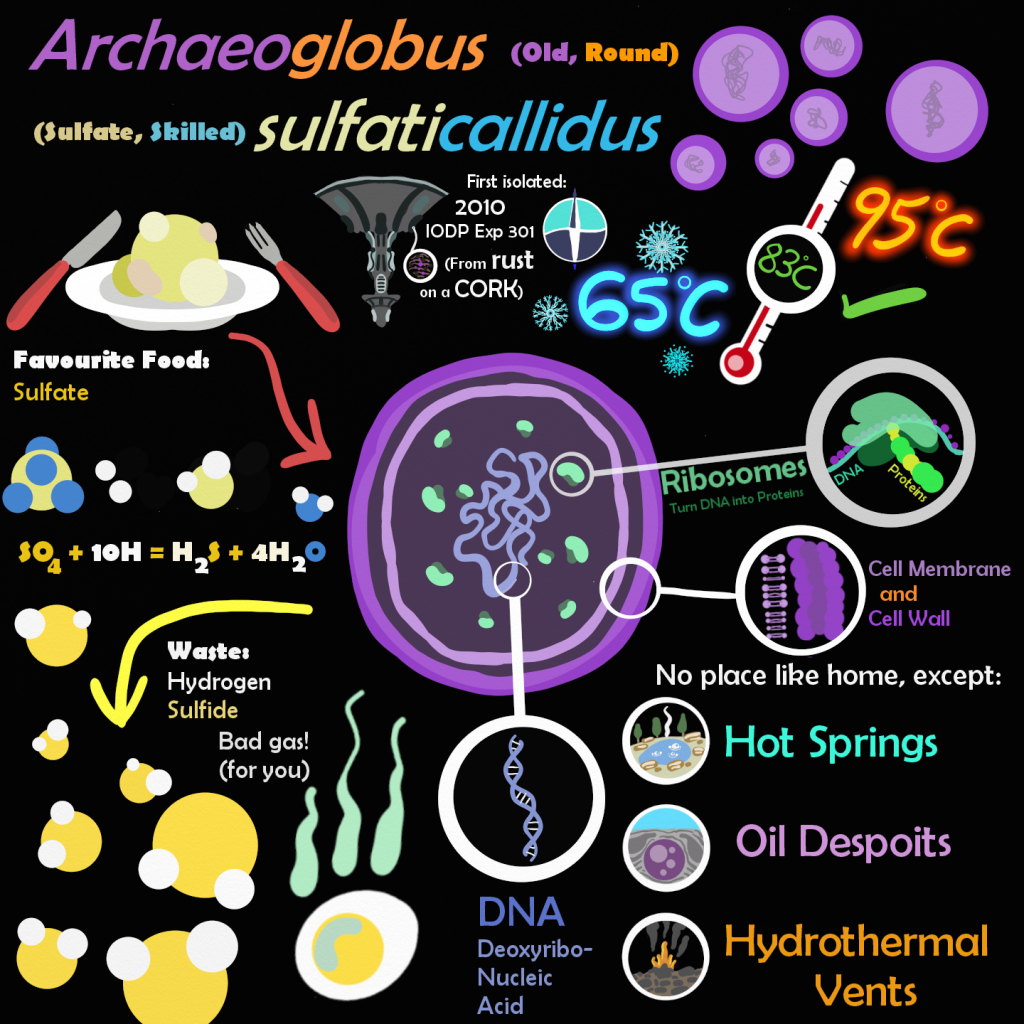 Microbe Monday: Archaeoglobus sulfaticallidus
It's Microbe Monday!
On Expedition 376, we are hoping to find microbes living in one of the most extreme environments on Earth! Some of these tough little guys might have never been described by scientists before.
Unfortunately, culturing remains very tedious and some of these microbes grow extremely slowly. Therefore, we won't know until we get back on shore, in the laboratory, who lives in the Brothers volcano.
In the meantime, we will present to you some of the microbes that have been cultured from other hydrothermal systems. Today, we are presenting the Archaea Archaeoglobus sulfaticallidus, which was isolated from black rust exposed to hot ridge flank fluid. We may find some distant cousin of this microbe in the depths of Brothers volcano!
Want to learn more about microbes? Maybe you'd like to adopt one! Click below: