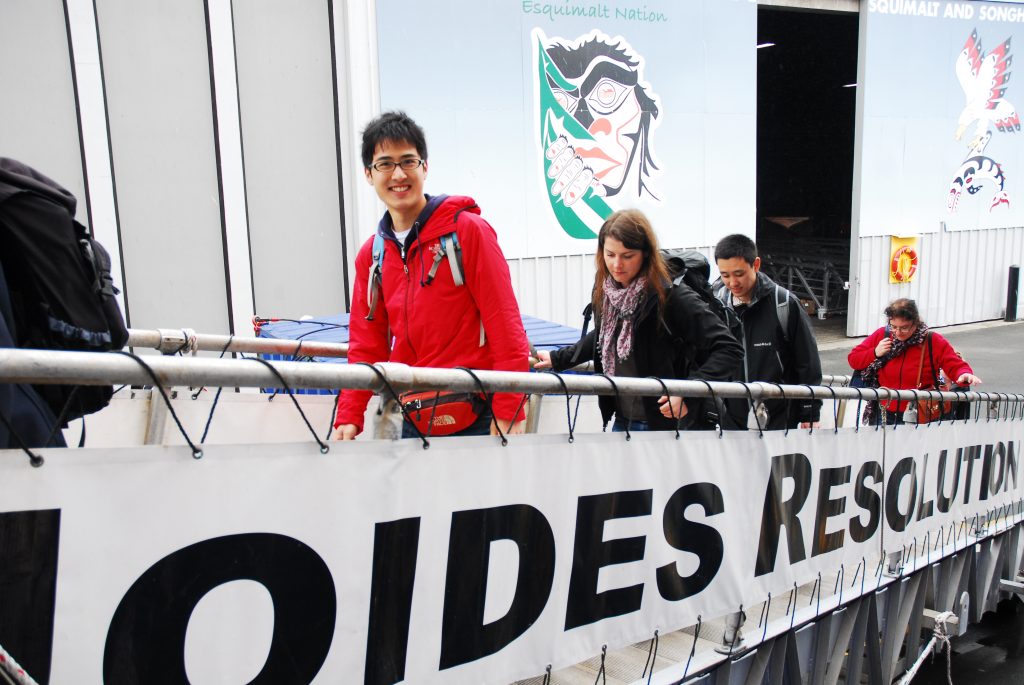 One Journey Ends, Another Begins!
It seems like not that long ago Exp. 341 scientists and crew were boarding the JR in Victoria, BC. In a few hours we'll be making the reverse trip down the gangway in Valdez, AK. It's a gray, drizzly morning in the Gulf of Alaska and we wouldn't have it any other way. Actually, we're all hoping it clears up so we can see the beautiful landscape as we make our way through Prince William Sound.
Expedition 341 has been an extraordinary journey. Our science team has uncovered some really groundbreaking discoveries about the relationship between sedimentary processes, climate, and the tectonic history of Southern Alaska, but the fun doesn't end here! The science team will meet at the Gulf Coast core repository at Texas A&M in College Station in November for a sampling party. From there, the scientists will take their samples back to their home universities and dig in to analyzing the sediments we've spent the past 60 days collecting.
A key part of the scientific process is collaboration. Over the next several years Exp. 341 scientists will work together, share data, challenge each other's ideas, and continue the dialogue about the geologic processes that have shaped S. Alaska over the past several million years. This is a perfect example of the nature of science – our scientists had several hypotheses to test, information has been in gathered in the field, ideas are being refined, and results will be subjected to peer review in various venues over the next few years. Stay tuned, there will be some exciting news to report in the coming months!
The JR is a beast of a research vessel. When we disembark today the lab technicians for Expedition 346 will be boarding. We're excited to meet the science party in Anchorage this evening, and follow their expedition as they collect sediments from the Sea of Japan to learn about earth processes related to the Asian Monsoon! We're leaving you in good hands, Exp. 346!!