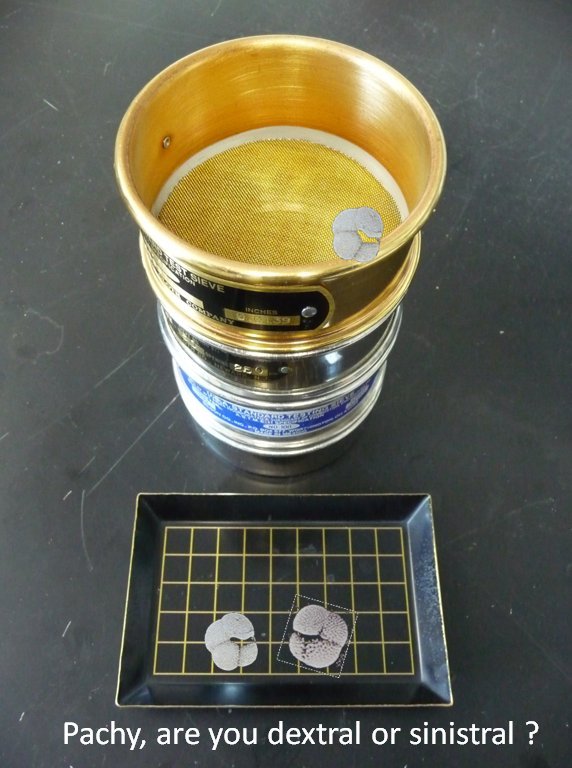 Pachy, are you dextral or sinistral ?
The foramiferans (little marine microorganisms) are telling a story ! But how to understand their langage ? That was the challenge of these last days for the rockers.
First, sampling for a core ( for example a core from site 1014 A – Upwelling zone in California), then washing the sediment …
and let dry the sample's extract one day at least.
It's time to have a look with the microscope, WOAAH !
The challenge : find some G. pachyderma, determine if they are sinistral or dextral, and report your observation in the data base of School of Rock.
Good job, rockers !
As we know (thanks Leslie !) that pachy.sinistral are a proxy for cold water and pachy.dextral a proxy for warm water, we can see some variations of the temperature of the water in this pacific upwelling zone during Pliocene and Quaternary.
  I am not blue, it should be too easy for the rockers !