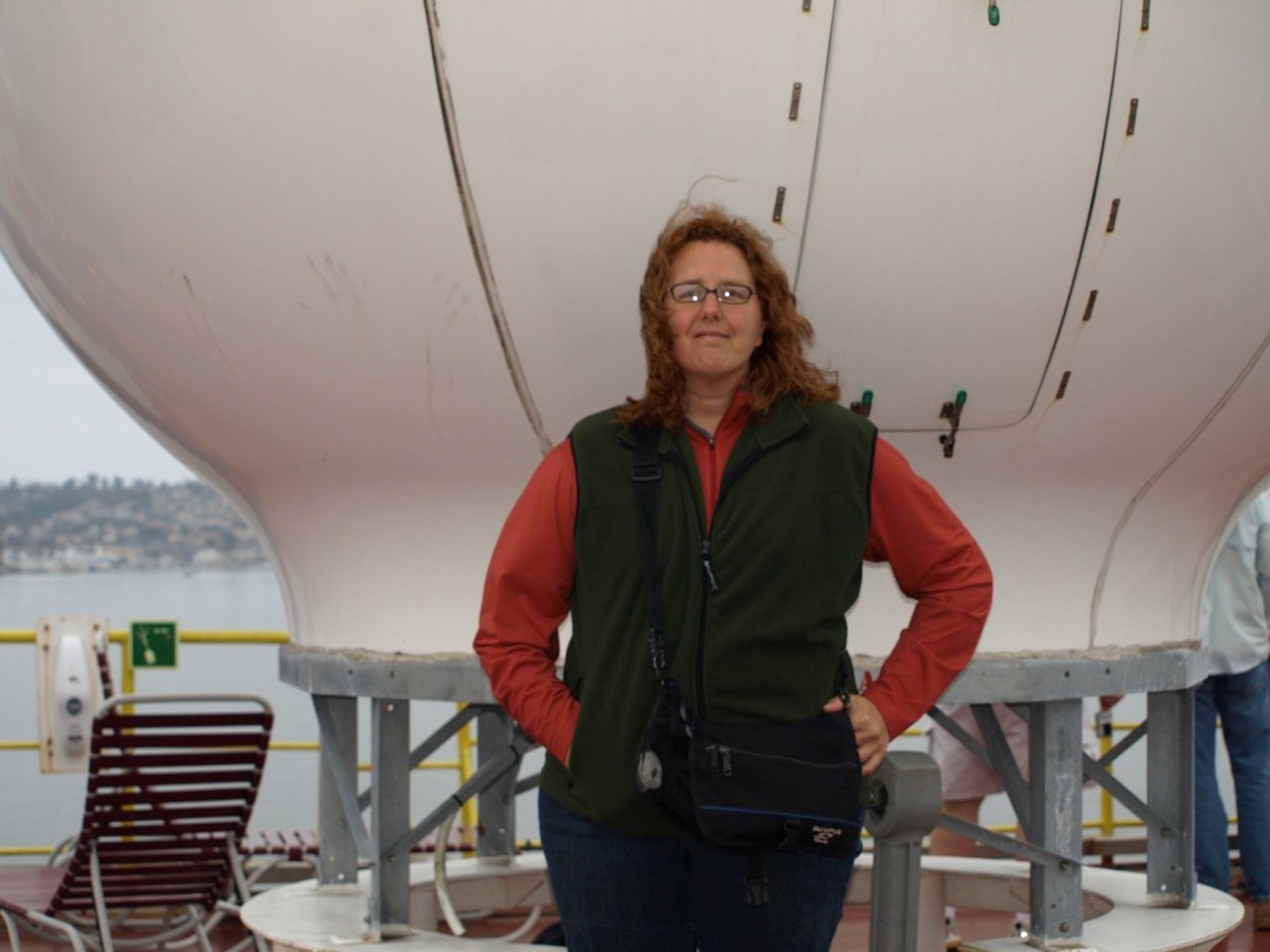 The last day and a half involved a paleoceanography lesson. I plan to share the highlights in a blog tomorrow. I am too tired right now to condense the information in a way that would clearly deliver the message, and I promised that subsequent blogs would be shorter. I have a much better understanding now of what Dr. Hovan's data means. When I was processing samples for him, I had a vague understanding of what the output meant. Today the light bulb illuminated. Too bad it happened 10 years too late!
We had a planned safety drill today. The ship's alarm went off, and we had to take our survival suits, hard hats and life jackets with us to report to our designated life boats. While there, I had a chance to talk to one of the ship's electricians – another fine example of the diversity of needs on a floating lab. I also had an opportunity to have a brief conversation with Maxim Vasilyev in the mess hall today. He built the natural gamma radiation machine that exists on the ship. Apparently it's the only one of its kind. The machine detects any gamma radiation that's coming out of the core, and it shields the core from cosmic rays. I asked him a few questions about the machine, but as I am sure you can imagine that conversation couldn't last too long without getting awkward. You cannot possibly think that I could hold my own with a nuclear physicist!
Thanks for following along!