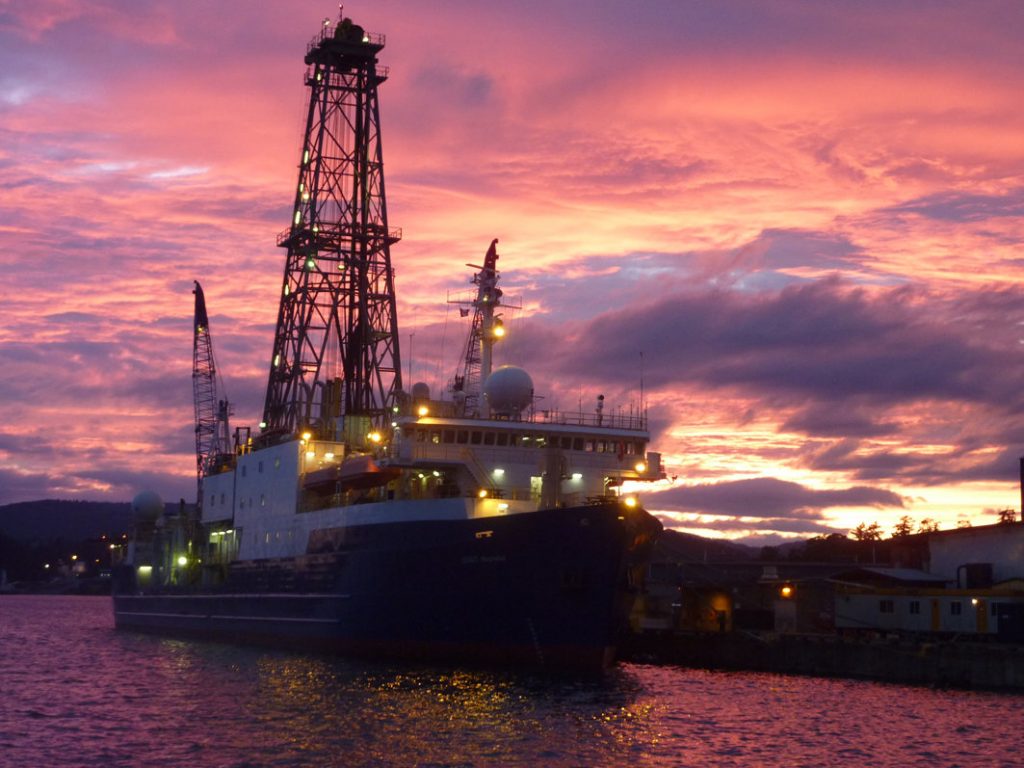 Sampling the cores taken from Antarctica
Well, I am back on the JOIDES Resolution, with about half of the science party from the expedition taking samples from the cores we took from just a couple of months ago. I feel so fortunate that these cores were left on the ship so we could sample them on the JR. Last week, a large number of us took samples from the cores that were already shipped to the repository in Texas. While it was so very nice to see many of the gang from the expedition, being here, on the ship, with so many special people is just magical. The ship is docked in Victoria, BC now, but will be leaving on another expedition in the next week.
This gives us less than a week to obtain all of our samples, which will number in the thousands.
These are the cores that we got that are like tree rings from the bottom of the ocean from near Antarctica. We are all so excited to get started with the research. In fact, I have four students working right now on the samples I had gotten while on the ship. We are expecting some real ground breaking results in the near future.
There was also a spectular sunset last night.