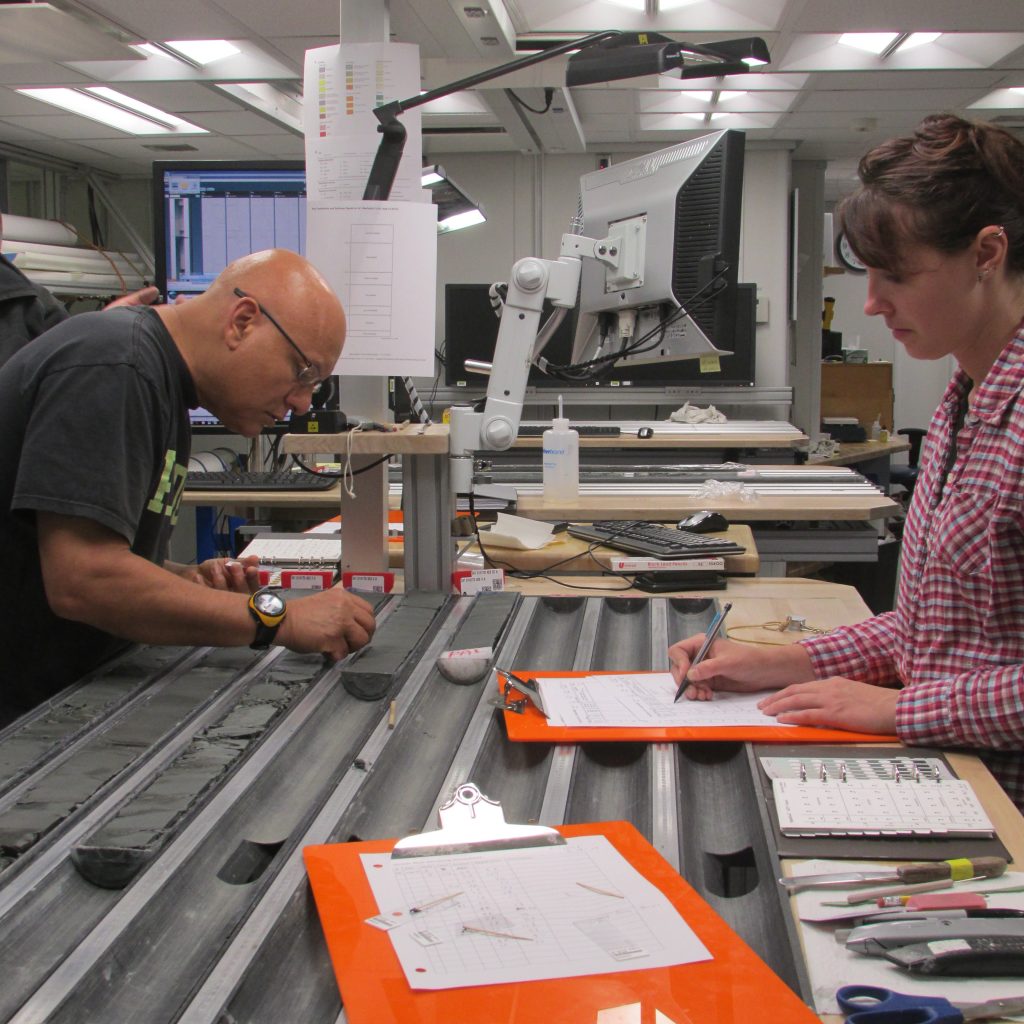 Scientist Spotlight: Ken Ridgway (Sedimentologist)
Name: Ken Ridgway
 Institution: Purdue University
1.     What have you studied/will you study on board the JR?
Connections between mountain building and sediment transport to seas.
2.     What is your favorite thing about research at sea?
I don't have a lot of experience(I'm a field geologist) but it seems like an Easter Egg hunt.
3.     Did you always want to be a scientist?
I always wanted to study the earth but I did not have much formal information on earth scientists.
4.     Do you listen to music in your lab?  What kind?
A range…folk, country, blues
5.     When you are not on the JR what do you do?
Teach classes, ride horses, garden, hang out with my 10 year old daughter
6.     What would your power be if you were a superhero?
To fly and land in small areas to collect samples
7.     Draw your favorite core/microfossil/rock: