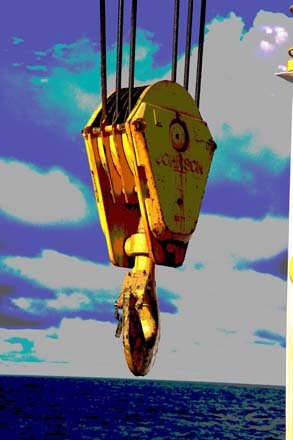 Seeing Things in a New Light
Bill Crawford, our imaging specialist, has a knack for seeing things in a new light. Not long ago, he went on a special "field trip" around the ship taking pictures of everyday items that most of us pass every day in our regular comings and goings – but somehow manage not to really see at all.
Using a special color saturation process, Bill produced a series of photos that give us a fresh window into the world of the JOIDES Resolution.
With Bill's help, we might just start to notice our surroundings a bit more now…