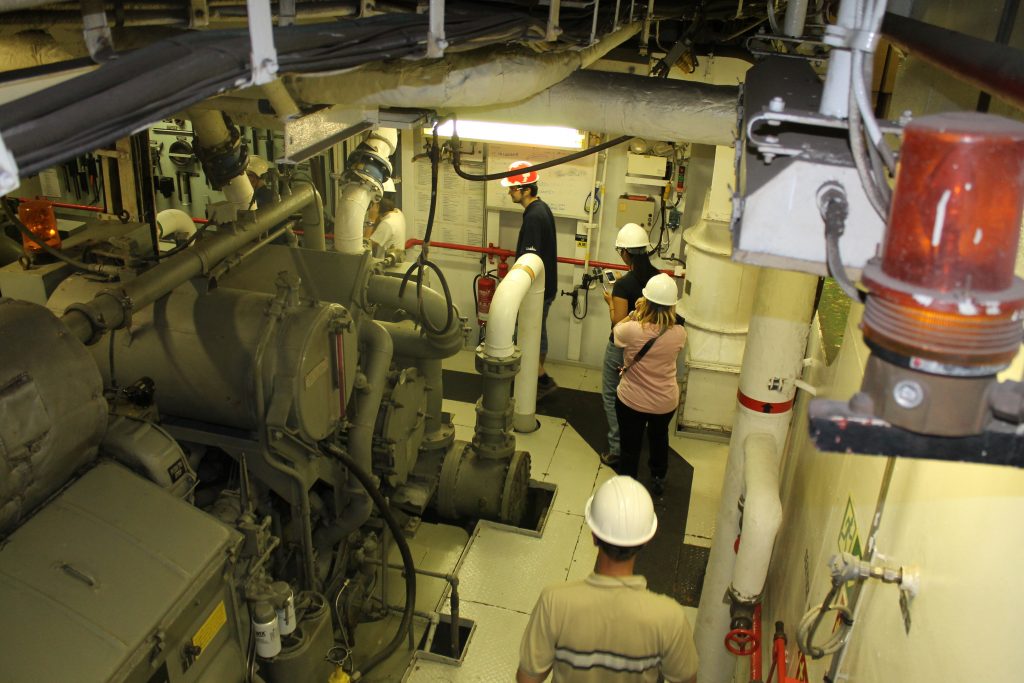 Ship Tour! Lost in the JOIDESResolution…
From the top to the bottom !!! a real labyrinth !
Then this afternoon great presentations on :
"Miocene climates and oceans": a complexe story with a lot of questions on
-major uplift of the modern  mountains
-origin of modern ocean currents
-aridification of the continents and so on ….
May be the beginning of the answers at the end of the Exp 359 !!!