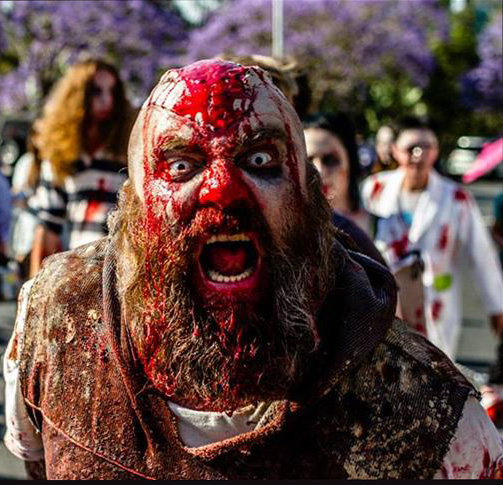 ZOMBIE ATTACK! :Comic by Jesus Reolid
The JR is a research vessel that is running 24/7. What does this mean for the 125 people on board? Well, this means that everyone has to be working on 12 shifts to keep the drilling operations and labs running around the clock. This means that scientists, crew, and all the staff on board have to work in alternating shift to keep the work flow. If you have the day shift then that is a piece of cake. But if you have to work 12 midnight to 12 noon then your body has to get used to staying up all night. The 12 midnight to 12 noon shift is also know as the Zombie Shift! Jesus Reolid is one of the scientist on Exp. 359 who would like to share his impression of transitioning to the night shift.
Did I mention we have a real Zombie Scientist on expedition 359, Craig Sloss. I will had to share more about Zombie Craig in a future blog.