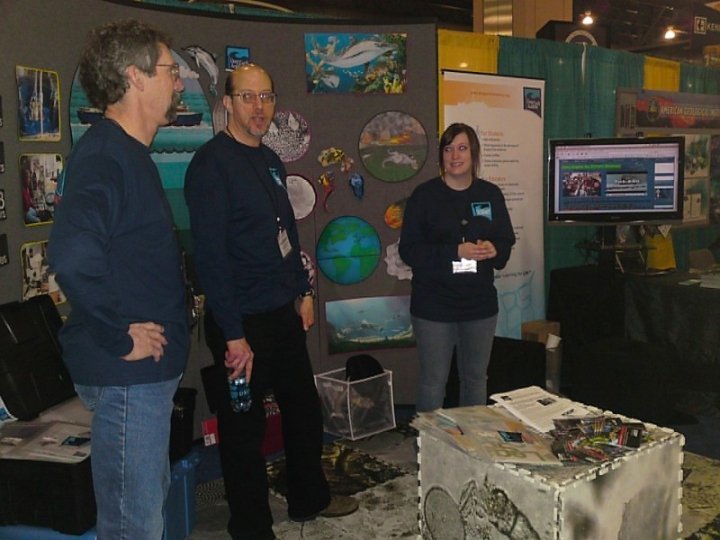 Short hiatus, then much more!
Hi everyone! You might be wondering why there haven't been a lot of blogs recently. Well, the new JR has completed its first year of operations since the renovation – that's six straight expeditions. And now it is on its way to Victoria for a few months of scheduled maintenance operations.
So if you are in or near Victoria, you may be able to visit the JR. But if not, don't worry. We will keep you up to date on what folks are doing to get the ship ready for its next set of expeditions beginning this summer. We will also inform you about all those exciting expeditions coming up and the planning and preparations that are already going into them. For example, we're accepting applications right now for the School of Rock in September and an on-board education officer position on South Pacific Gyre starting from Tahiti (!) in October.
And in the meantime, shore-based staff are doing all kinds of exciting things to spread the word about the JR. We just got back from the National Science Teacher's Association annual conference in Philadelphia, where we handed out hundreds of educational materials related to the JR and ocean drilling in general. We'll be honoring our J/aRt winner at events at their schools in Pennsylvania, New York and Maryland in May and June. And planning all kinds of exciting things for the summer and fall.
So watch this page for more information as it comes and feel free to keep sending us questions and comments at any time!